Tennis squads have an up and down week, boys drop Polson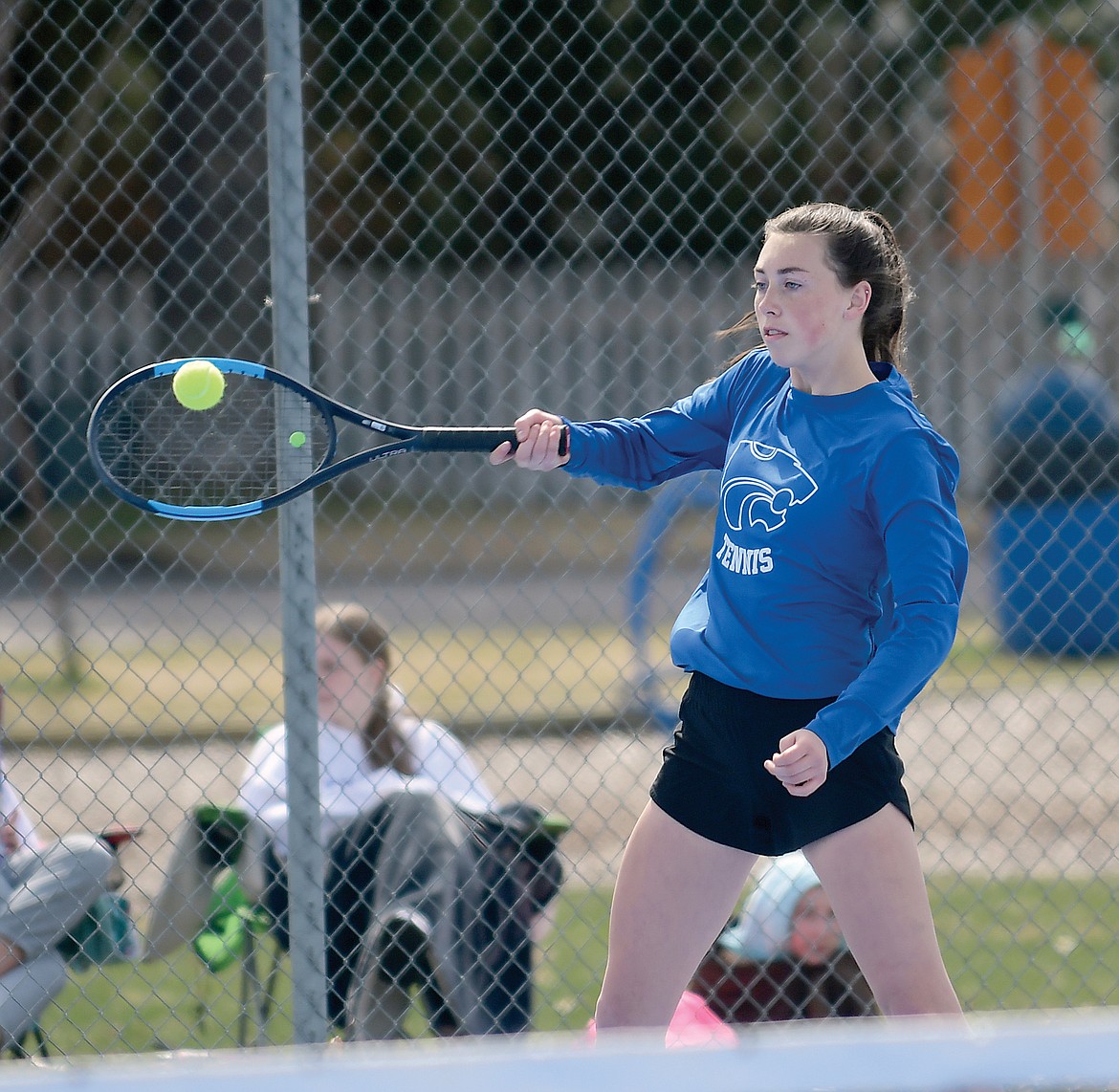 Cloey Ramage returns serve against Polson on Thursday. (Teresa Byrd/Hungry Horse News)
by
TERESA BYRD
Staff Writer
|
April 21, 2021 7:10 AM
Columbia Falls tennis saw a full week of play with double headers on Tuesday and Saturday bookending a home dual against Polson on Thursday.
Tuesday's double header was a tough day against Glacier and Flathead, with the Cats dropping overall scores to both class AA teams.
Thursday saw a 4-3 victory over the Pirates for the Columbia Falls boys team while the girls fell 6-1. Saturday the Cats faced Stevensville and Havre, with the boys dropping Stevi 7-0, but falling to the Blue Ponies 4-3. The girls lost 5-2 to Stevensville and 4-3 to Havre, but were led by Hannah Schweikert, who went undefeated throughout the week.
The Wildcats are scheduled to play Ronan on Tuesday after presstime followed by an away tournament in Libby at 9:30 a.m. on Saturday, April 24.
---