Patricia (Pat) Ann Shelley Chubb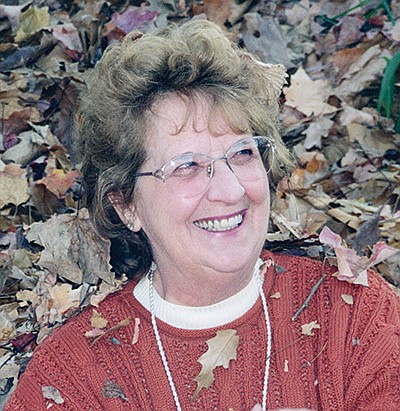 Patricia (Pat) Ann Shelley Chubb
|
April 14, 2021 11:05 AM
Patricia (Pat) Ann Shelley Chubb, 83, earned her angel wings on April 8, 2021. She had her four daughters at her side, who were her caregivers. She was born Sept. 8, 1937 in Kalispell to Herbert and Ruth (Williams) Shelley.
She grew up in Arizona, Oregon, and Montana. She graduated in 1956 from Roseburg, Oregon high school. Pat was married to Loyal Chubb for 40 years. They have four daughters: Melody (Randy) Emmert of Columbia Falls, Carolyn (Charlie) Kauffman of Anchor Point, Alaska, Marilyn (Bruce) Riley of Columbia Falls, and Cheryl (Vince) Laratonda of Columbia Falls.
 Pat has 12 grandchildren and 16 greats, who all made her life worth living and share many memories together. She was an awesome "GG." She liked to travel to visit family, that took her to Alaska, Pennsylvania, and Oregon. Other travels took her to Mexico, St. Thomas, Hawaii, and Europe.
  She was a very giving person, especially of her time. She encouraged her daughters to love nature, be creative, and learn many skills. She enjoyed floral arranging and crafts. She had her own craft shop, then later owned Glacier Variety and Party. She made wedding cakes, was involved in Jeep club, snowmobile association, Jaycees was also a 4-H leader. As a church member, she was very involved in children's ministries, work and witness team to Ecuador, VBS, and Sunday school programs. In her later years, she was doing house and office cleaning. Pat's siblings include Joe (Barb) Shelley of Alaska, Steve Shelley of Kalispell, Larry (Aletha) Hadwen; Robert Hadwen, Jim (Debbie) Hadwen, Bette Vauhn, all of Oregon; and Lily Wainwright of Kalispell.
 She was preceded in death by two grandsons: Erin Lee and Randy Jr. Emmert; a half-brother, Herbie Shelley; parents: Herbert Shelley and Ruth Hadwen; stepparents: Robert Hadwen and Roberta Shelley.
 A family service is planned for April 15, 2021 at the Whitefish Nazarene Church.
A special thank you to North Valley Hospital and our Frontier Hospice team: Carrie, Kelsey, Don, and Lisa. We could not have done the home health care without you.
Cards can be sent to the family at P.O. Box 276 Columbia Falls.
Darlington Cremation and Burial Service is caring for Pat's family.
---