Man faces charges after stabbing in Columbia Falls bar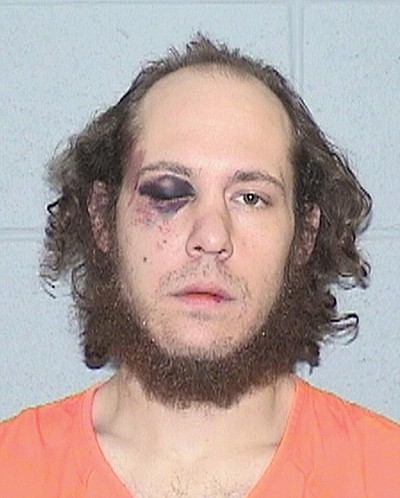 A Columbia Falls man is facing a felony charge after he allegedly stabbed another man during a bar fight recently.
Andrew James Peterson, 34, was charged March 29 with assault with a weapon. He was jailed and then released on his own recognizance from the Flathead County Detention Center Tuesday, March 30.
According to the charging document, Columbia Falls police officers responded to the bar Wednesday, March 24 and saw Peterson and his half brother leaving the business.
According to the officers, bar patrons and the bartender said Peterson's half brother and the stabbing victim fought before Peterson got involved.
Witnesses said the half brother had a gun on his
waist and Peterson had a knife. Bar patrons reported getting the gun away from the half brother.
Then, the next day officers talked to the victim who said after he arrived home he realized he had been stabbed in the stomach during the fight. The victim thought he had been punched hard until he saw he was bleeding.
Officers then watched video surveillance from the bar and determined the half brother had started the fight with the victim. Peterson then allegedly stabbed the victim after he got involved.
Officers then talked to Peterson and he allegedly said he was trying to protect his brother. He also reported the knife was closed when he got into the fight.
Officers then showed the surveillance footage to Peterson and he allegedly said he probably did not need to use the weapon.
Peterson's bail conditions include not drinking alcohol, entering bars, taverns or casinos and not contacting the victim.
Peterson's arraignment is scheduled for 9 a.m. Thursday, April 22. He is facing a maximum term of 20 years in the Montana State Prison.
---