Is a Lake McDonald cabin in your future?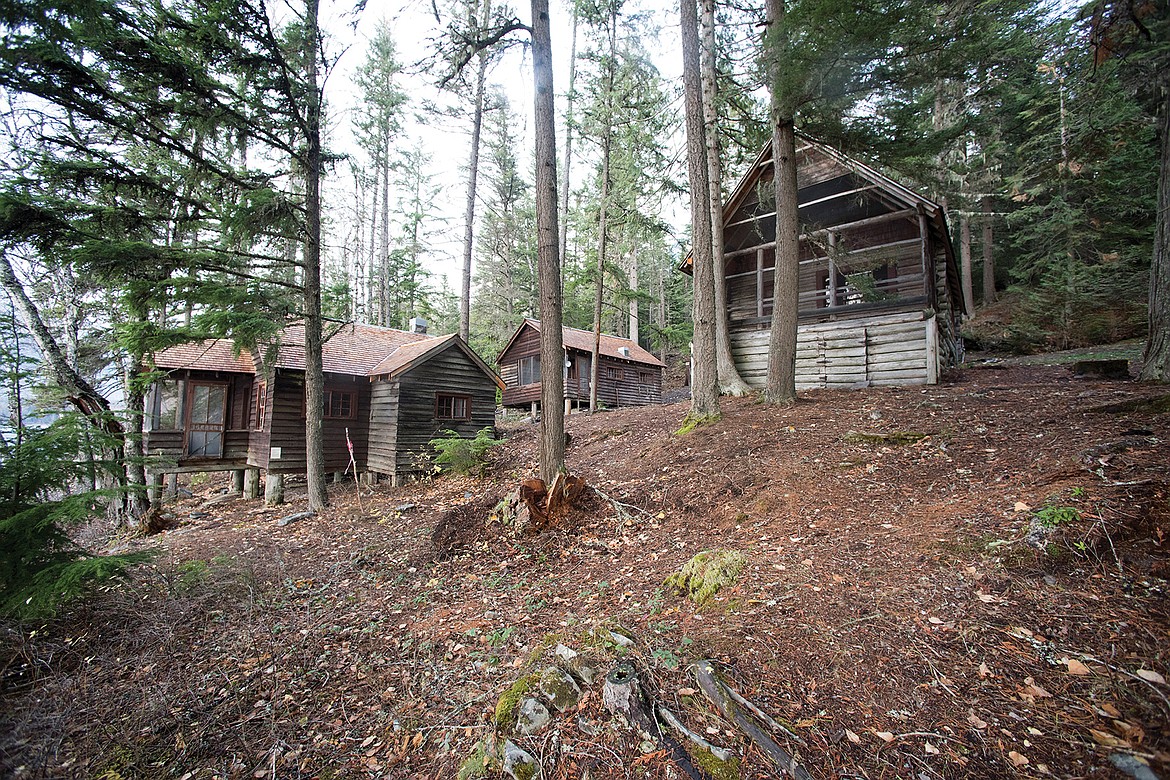 The Greve's Tourist Camp cabins in this file photo.
by
CHRIS PETERSON
Editor
|
April 7, 2021 7:35 AM
Glacier National Park will hold a tour later this month for people interested in in renovating and leasing a cabin on the shores of Lake McDonald.
Three of the of cabins are at the foot of the lake and have expansive views of the mountains, the fourth is a complex of cabins that was once an old motor camp about three-quarters of the way up the lake off the Going-to-the-Sun Road.
The cabins have been vacant for years and may need substantial historical renovation work. Glacier first considered the idea of leasing the cabins back in 2011.
There is another caveat to the deal: They can't be sublet as vacation rentals, though the renovation costs can be used to offset the fair market value of the lease.
The four cabins are the Greve's Tourist Camp, which is toward the head of the lake, the Grisley home, the Fox-Henderson cabin and the Moberly House.
Formally known as an "Request for Expressions
of Interest" a tour of the properties is scheduled for 10 a.m.
April 28. Interested parties should meet at Park headquarters.
The leases are expected to run from 10 to 60 years.
The Park can enter into lease agreements with interested nonprofits without a bid process "if the associated use would 'contribute to the purposes and programs of the park," it notes.
A lessee would also be required to maintain the building.
In addition to no vacation rentals, buildings cannot be used for gambling, adult entertainment, livestock, lodging and other uses that do not support the Park Service mission.
Glacier has considered this program for several years now, but it has now been formalized.
The cabins and outbuildings are eligible for listing or are already listed in the National Register of Historic Places.
The Greves Tourist Camp is listed.
The properties were formerly privately owned, but have since become the property of the Park Service.
Lake McDonald is the only lake in Glacier that currently has private buildings on its shores, known as inholders.
Additional information is available at: https://beta.sam.gov/opp/8ceedf8c61334dc78cf1f54b911c5f8a/view or by emailing kim_hyatt@nps.gov
---