FWP commission approves ban on motorized watercraft on Tepee Lake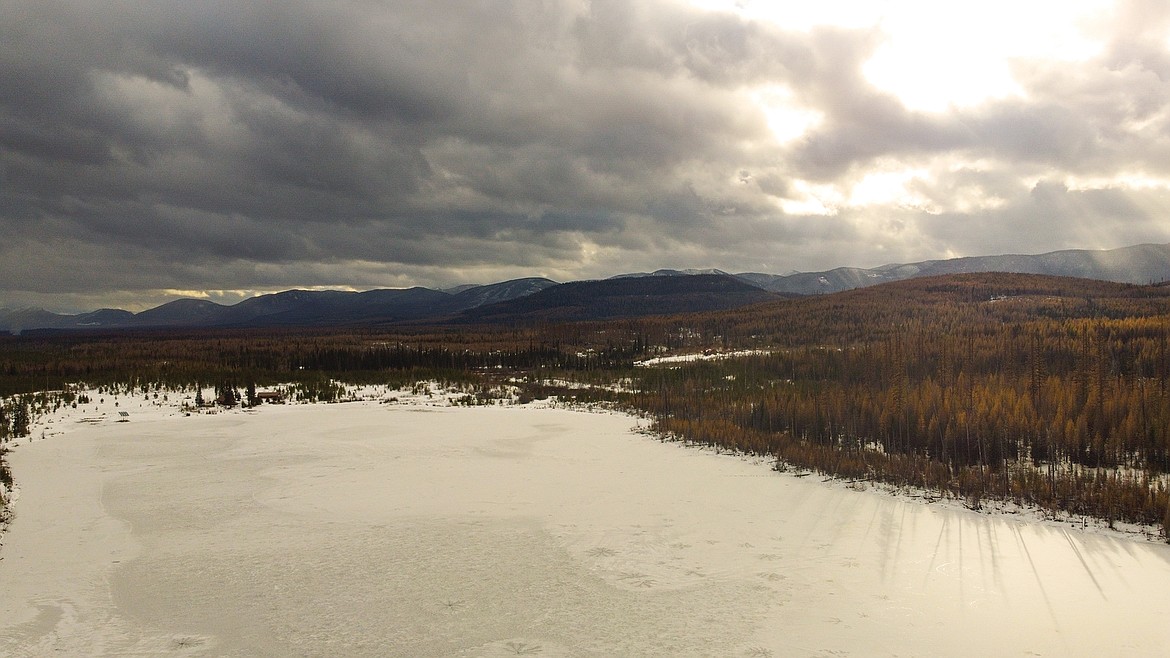 Tepee Lake up the North Fork of the Flathead. Just 17 acres of the 43 acre lake are deeper than two feet and it's full of leeches, but no fish. (Chris Peterson photo)
by
CHRIS PETERSON
Editor
|
April 1, 2021 2:10 PM
The Montana Fish, Wildlife and Parks Commission Thursday in an unanimous vote approved a ban on motorized watercraft on Tepee Lake up the North Fork.
"I'm pleased with the decision," Rachel Potter, a Tepee Lake resident who spearheaded the effort to get the ban said after the vote.
Potter and her husband, Jack, have a seasonal home on the lake, which is void of fish, but does have an incredibly robust population of leeches.
It also hosts a family of loons on the remote lake.
The concern by Potter and a host of other North Fork residents is that it would become popular with motor boat enthusiasts, especially as the valley has seen increased growth since the pandemic.
The lake is small — just 43 acres, and shallow. Still, it has a host of wildlife and public access.
Last year a group of landowners and stakeholders formally petitioned FWP to make the rule change to ban motorized watercraft.
About 70 percent of the lake is surrounded by Flathead National Forest and the other 30 percent by private landowners, including the Potters, the Borges and the Kaminskis, who were co-petitioners.
"There is no current or past use of motors on Tepee Lake. We believe unless a rule is made, it is inevitable a neighbor or visitor will eventually put a motorboat or jet ski on the lake," which would lead to a host of impacts, including displacing loons and their chicks, disturbing the quiet of the lake and loss of water quality, they argued.
The lake is more than 50 miles north of Columbia Falls.
---