Alton "Ott" Johnson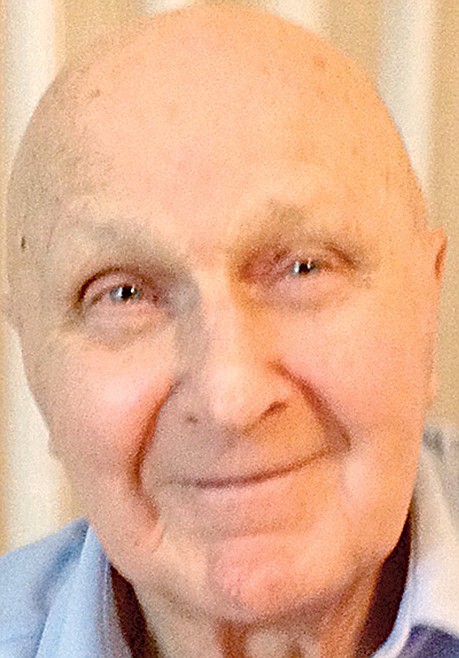 |
September 30, 2020 12:20 AM
Alton "Ott" Johnson
Alton "Ott" Johnson passed away on Sept. 7, 2020, of COVID-19 while rehabbing from surgery for a broken hip.
Ott was born March 6, 1928, in Red Wing, Minnesota to John and Amelia Johnson. He was raised primarily in Half Moon with his brother DeWayne and sisters Dee Savage McCann and Altabelle Darling all who preceded him in death. He graduated from Columbia Falls High School in 1947. He had several college scholarship offers, but instead opted to wed his high school sweetheart, Lois Thacker. Ott and Lois chose Columbia Falls as the place they wanted to live and raise their family, Dennis (Cheryl Posey) of Fort Collins, Colorado; Randy (Cheri Cheek) of Columbia Falls; and Deb of Kalispell.
Ott's work history and experience began at age 15 with the Forest Service clearing trails and manning the Moose Peak Lookout. Later he worked at F.H. Stoltze Land and Lumber Co. and then for Jellison Logging, finally moving to Anaconda Aluminum Co., retiring after 37 years.
Ott's kindness and patience denoted his actions of generosity and integrity. Behind the scenes, he was a mover and shaker content to stay in the shadows. He was incredibly dependable. Once he told someone he would do something or be somewhere he always fulfilled that commitment and he was always on time. He was a man of his word and a superb role model.
He was also a boon to his community. Ott was an organizer, a founder, and served as treasurer of the Columbia Falls Booster Club. He was asked to solicit funds for improvements to the football field (now known as Satterthwaite Field) at the new Columbia Falls High School. Mr. Satterthwaite (AAC General Manager) made it clear that the company would more than happy to provide the materials and funding for the new lights, bleachers and running track to complete the field.
Ott Johnson was instrumental in the founding, construction, and operation of the Badrock Fire Department. When called on, he served as Deputy Fire Chief and head of fire education for the firefighters and community. Ott was also selected to the first board of directors of the Anaconda Aluminum Co. Credit Union where he served as treasurer and remained in that position until it merged with Park Side Credit Union.
His community involvement continued as he helped construction of Little League baseball fields and by helping mobilize donations of equipment, lumber, and finances from Plum Creek Lumber Company, Superior Building, and Rocky Mountain Lumber Company. He also took a turn at coaching when they needed him. He was a caring, positive, enthusiastic, supportive coach who loved sports and had the patience to bring out the best in his athletes.
He helped build the parsonage for Our Savior's Lutheran Church in Columbia Falls where he attended with his family, taught Sunday School, and served as President of the Church Council.
Ott and Lois's single greatest joy was their unconditional love of family. Ott was revered by his four grandchildren Tyler, Kelly, Christine, and Jael,; five great grandchildren Marley, Alec, Joshua, Kyle, Hannah; and great-great grandson Nash. Fortunately for Ott and Lois, their family was spread out across the U.S, so they capitalized on their love for travel by covering all 48 contiguous states as well as Canada to be with family which also satiated their thirst for history. Ott was an avid reader and found great joy in baking and was famous for his Special K bars.
The family takes comfort in knowing that Ott lived his best life every day and that he is now reunited in heaven with Lois, his wife of 72 years at her passing. He was a jokester and would love to as he would say, "pull someone's leg" if he sensed they were gullible. He always "fessed up" to his storytelling antics.
In all his time, Ott Johnson contributed time and effort in the shadows caring nothing for personal praise or honor caring only for accomplishment and community betterment. He was well-liked and loved by all who knew him. Lois preceded him in death on Aug. 25, 2019.
Memorials can be sent to the Columbia Falls Wildcat Endowment Fund, PO Box 1462 Columbia Falls, MT 59912.
---