Whitefish native working on coronavirus vaccine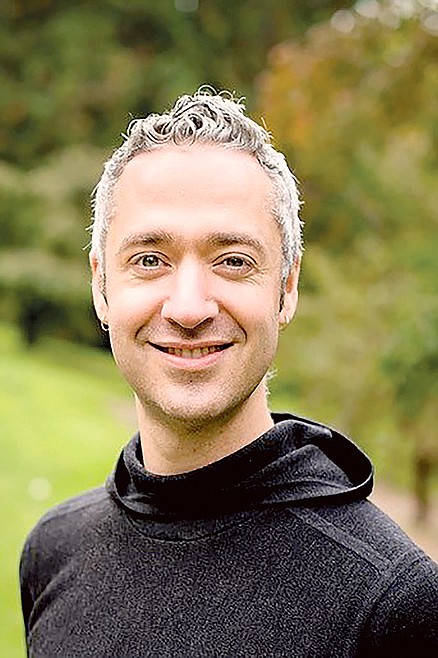 by
HEIDI DESCH
Whitefish Pilot
|
September 9, 2020 12:55 AM
Whitefish graduate Dr. Colin Fields is part of research efforts to develop a vaccine for the coronavirus.
Fields, who is a family physician in Seattle, graduated from Whitefish High School in 2001. Based upon past work he'd completed regarding pandemic preparedness, this spring Fields reached out to those working on a vaccine and offered his skills.
"Various tracks in my life have led me to having a useful skill set for this and I was grateful to have a way to contribute," he said. "I felt I had an obligation to contribute because of the knowledge that I have."
Fields is the medical director of the Gender Health Program at Kaiser Permanente in Seattle and is an HIV specialist. One of the rewarding parts of his job is coordinating care for patients between specialists so that every provider is looking at the same records and discussing the course of treatment including to reduce unnecessary trips to the doctor's office.
"I like coordinating care for people because it makes a huge difference in people's lives," he said. "As the care gets more complicated it's even more important to make sure it's coordinated."
Fields graduated from Ben Gurion University Medical School for International Health in 2010 and completed his residency at Kaiser Permanente. As a college undergrad, he spent two summers shadowing at a hospital in Mexico, which led him to want to learn more about international health.
For the coronavirus vaccine trial funded by The National Institute of Allergy and Infectious Diseases, Fields serves as a sub-investigator at Kaiser Permanente Washington Health Research Institute. He notes that his past work on a pandemic preparedness trial for Avian influenza made him familiar with protocols regarding vaccine trials.
For the current trial, he monitors patients to make sure they meet criteria to be enrolled in the study and then monitors them after they receive the initial vaccine to make sure the side
effects are being evaluated.
Kaiser Permamente was awarded the first phase of vaccine research. Vaccine testing is now in the third phase and researchers say testing is having positive results.
Fields notes that though research is occurring quickly in the face of a global pandemic — in a process that usually takes years, it was just 66 days when information on the genome for the virus was released to when the first vaccine was administered — it's also being done safely and ethically.
"Testing is really happening," he said. "Some early studies find that vaccines being developed do nothing, but that's not the case for this."
Fields says his work on the trial, has given him the ability to assure patients that the vaccine is real rather than just an abstract concept they are hearing about.
"In this time of unprecedented global dread, it's nice to let them know that there is hope," he said.
---