Ruder project beginning to take shape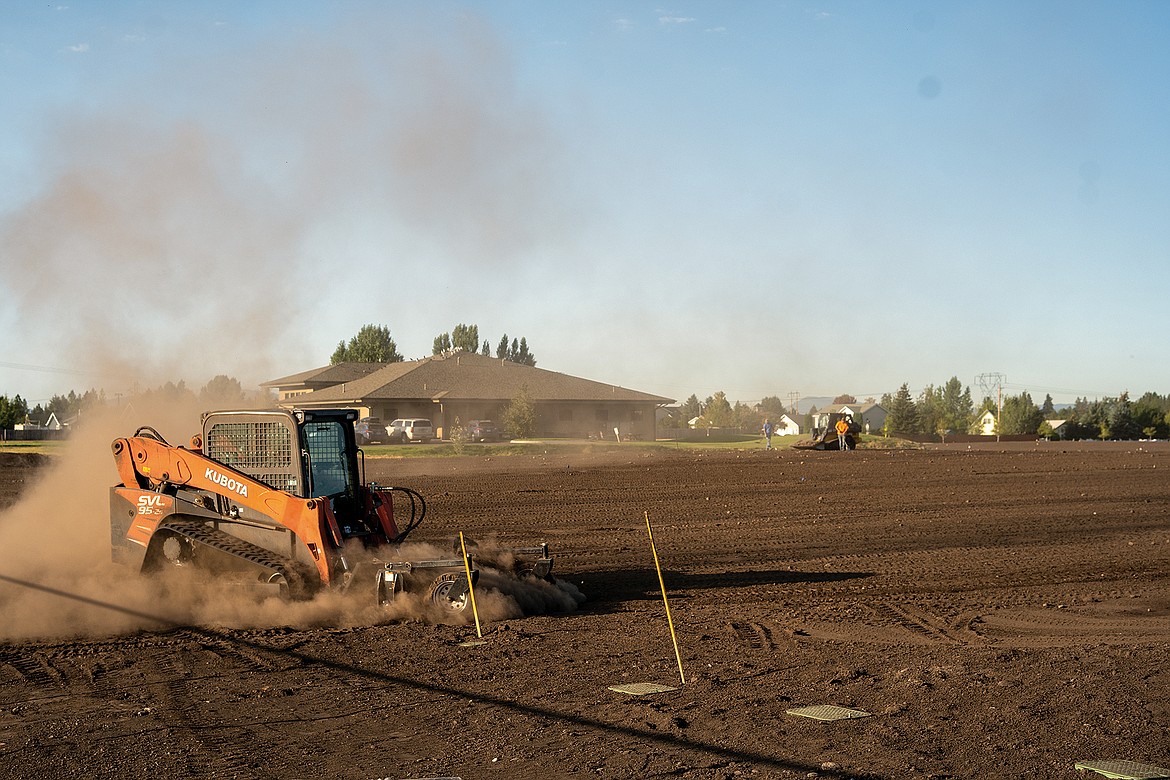 A machine prepares the soil for seeding on the new ball fields adjacent to Ruder Elementary last week.
by
CHRIS PETERSON
Editor
|
September 9, 2020 12:50 AM
As the Ruder Elementary School remodel progresses, students could be in some of the new classrooms by this spring. The project is on schedule, said school project manager Dow Powell during a tour last week.
Some of the students would move to the new building so the older portion of Ruder can be remodeled. Right now crews are working on the new entrance to the school as well the new addition, which will feature a multipurpose/lunch room, music room and classrooms as well as a completely new administrative office, where the principal's office looks out onto the parking lot.
The school will have a new secure entrance on the east side and the old entrance will be an exit only. Safety and security are paramount in the design, Powell noted.
Visitors will be screened coming in and out of the building.
Ruder has a budget of $8.1 million which includes the 28,600 square-foot addition.
Swank Construction has the contract for Ruder and the goal is to have it completed by fall of 2021. The building will be timber frame wherever possible.
Swank has pre-fabricated the walls on the new addition on site and they'll be going up soon.
The new ballfields between the junior high and Ruder are almost complete as well. They have an underground irrigation system and seeding is expected to go down by the end of the week.
The new junior high entrance should be completed by the end of this fall as well, Powell noted. The design is finished and crews will work on it when classes aren't in session, he said.
The design for the new Glacier Gateway School is nearly complete. That project should go out to bid by January or early February.
The plan is to build a $22.9 million 86,800 square-foot school where the track currently sits. The north wing of the
old school will be removed and buses will go from the Truck Route and back onto Fourth Avenue.
The projects are all funded by a $37 million bond that was approved by voters in the fall of 2019. The district, however, has borrowed only $32 million to date.
---