McKeon will study in Switzerland this year, next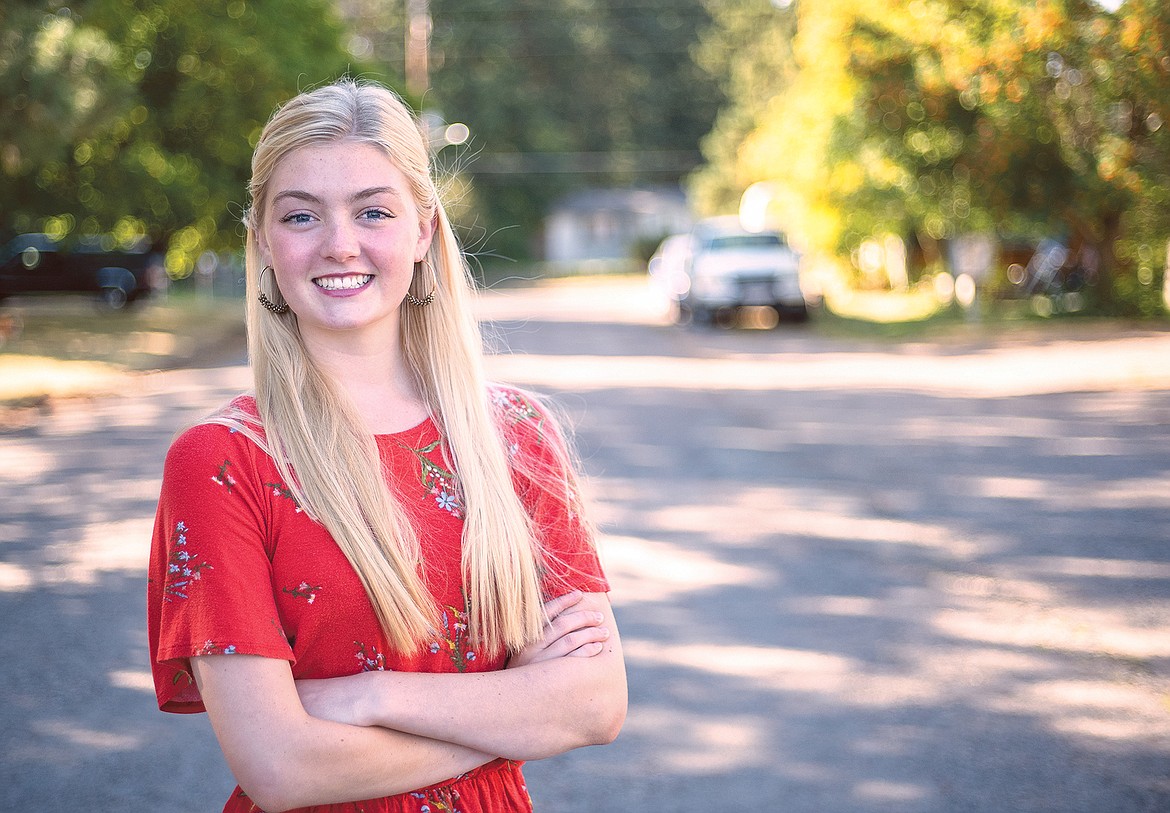 Maggie McKeon is off to study in Switzerland.
|
September 2, 2020 9:30 AM
A standout graduate from Columbia Falls will spend the next year studying in Switzerland as she looks to an eventual career in international relations.
Maggie McKeon had planned on attending Seattle University this fall, but with coronavirus concerns closing the campus, McKeon looked toward a foreign exchange program with American Field Service.
The college has allowed her to defer her attendance and keep her scholarship until next year.
Her family had previously hosted an exchange student, Maria Grazia Vizcay Vincentin a couple of years ago. McKeon thought going to Switzerland would get her familiar not just with that country, but with much of Europe, as Switzerland is central to many countries in Europe. So for the past couple of months she's been taking a crash course in high German, so at least she'll have some knowledge of the base language — Swiss German is quite different, however. The trip will take her back to the future a bit — she'll be back in high school, studying as a senior.
Classes run from 7 a.m. to 6 p.m. each day, with an hour for lunch. She even had to buy a new pair of gym shoes. Gym is required and she hasn't had a pair of sneakers in years, she said.
Her hope is to learn another language well and immerse herself in the culture.
She'll have to quarantine the first 10 days she's there and then she can't leave the country until next July. "I'm locked in," she said.
She'll live with a single woman, Anja Schneider, 36, in a small village near Bern.
McKeon was a standout member of the Columbia Falls speech and debate team, though she isn't sure if she'll try out
for the team in Switzerland, or if they even have one.
Her eventual goal is to work as an ambassador, in international law or possibly even the CIA.
She recently learned the CIA will pay for for college education programs if a student is willing to work for the agency for several years after college. "Maybe," she said. "You never know."
McKeon is the daughter of Brian and Lisa McKeon.
---