Girls soccer beats Blue Devils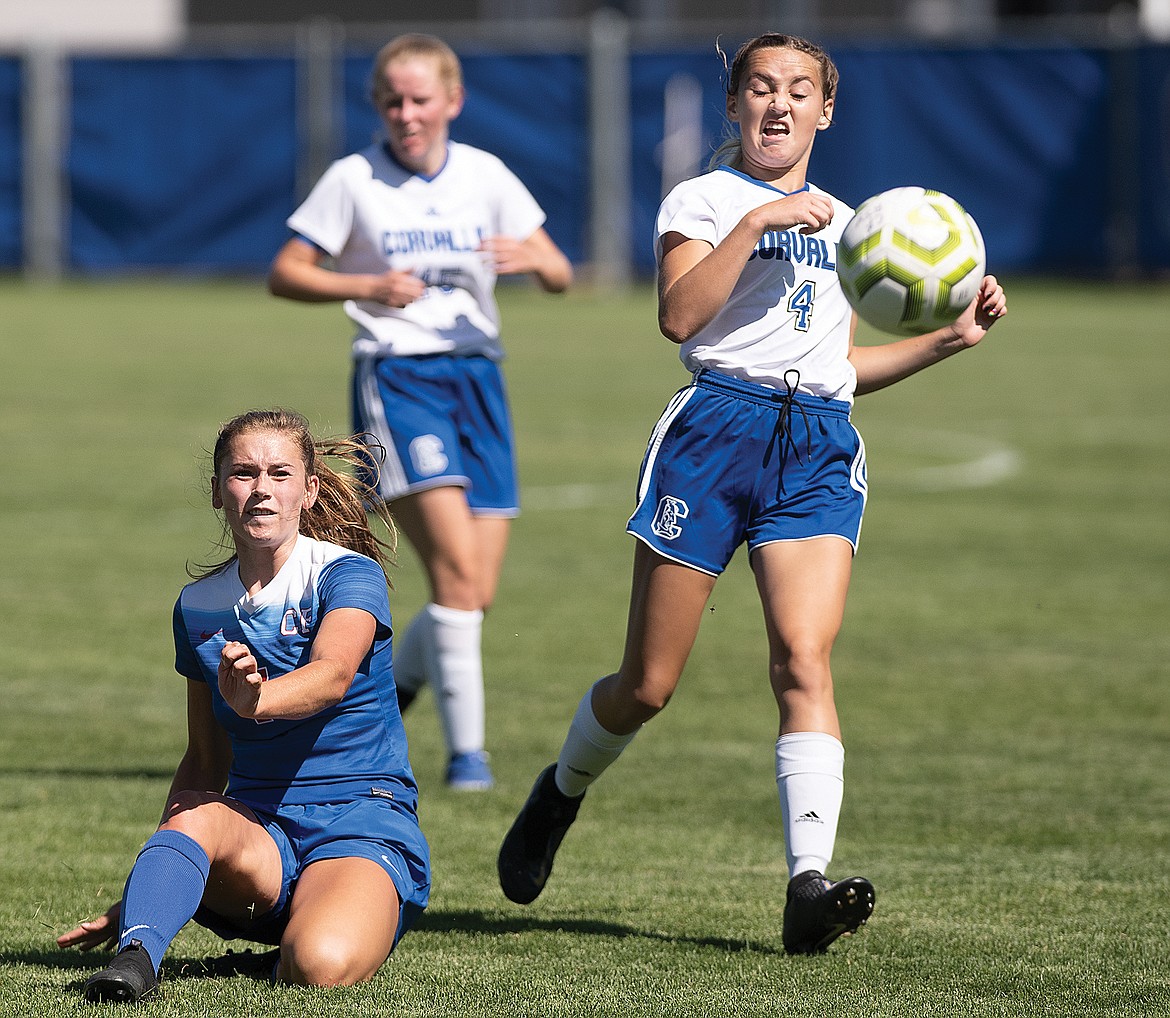 Maddie Robison, left, with a shot against Corvallis Friday. (Chris Peterson photos)
|
September 2, 2020 1:40 PM
The Columbia Falls girls soccer team started the season on a high note last Friday at home, dropping Corvallis, 4-2.
The Wildkats were led by freshman Hope McAtee who had two goals in her first varsity start and junior Maddie Robsion who had two goals as well. The Wildkats scored just 20 seconds into the game on a long assist by keeper Zoey Byrd to McAtee. McAtee would add another goal late in the first half to make it 2-1 Wildkats. In the second half Robison scored a little more than 4 minutes in and then added an insurance goal about 6 minutes later.
Corvallis made a game of it with a goal and a flurry of shots at the end, but Byrd in her first start as varsity keep, did an excellent job to turn them away. "The team was organized to score in the first 20 seconds," coach Thomas Clark said. "It's just a testament to the work they put in." He said the squad had five players with their first varsity start and that a number of girls are capable of putting the ball between the crossbars.
"We're going to spread the wealth," he said. "Today was Hope's day."
The Kats travel to Frenchtown Thursday.
---