Boys drop Blue Devils, too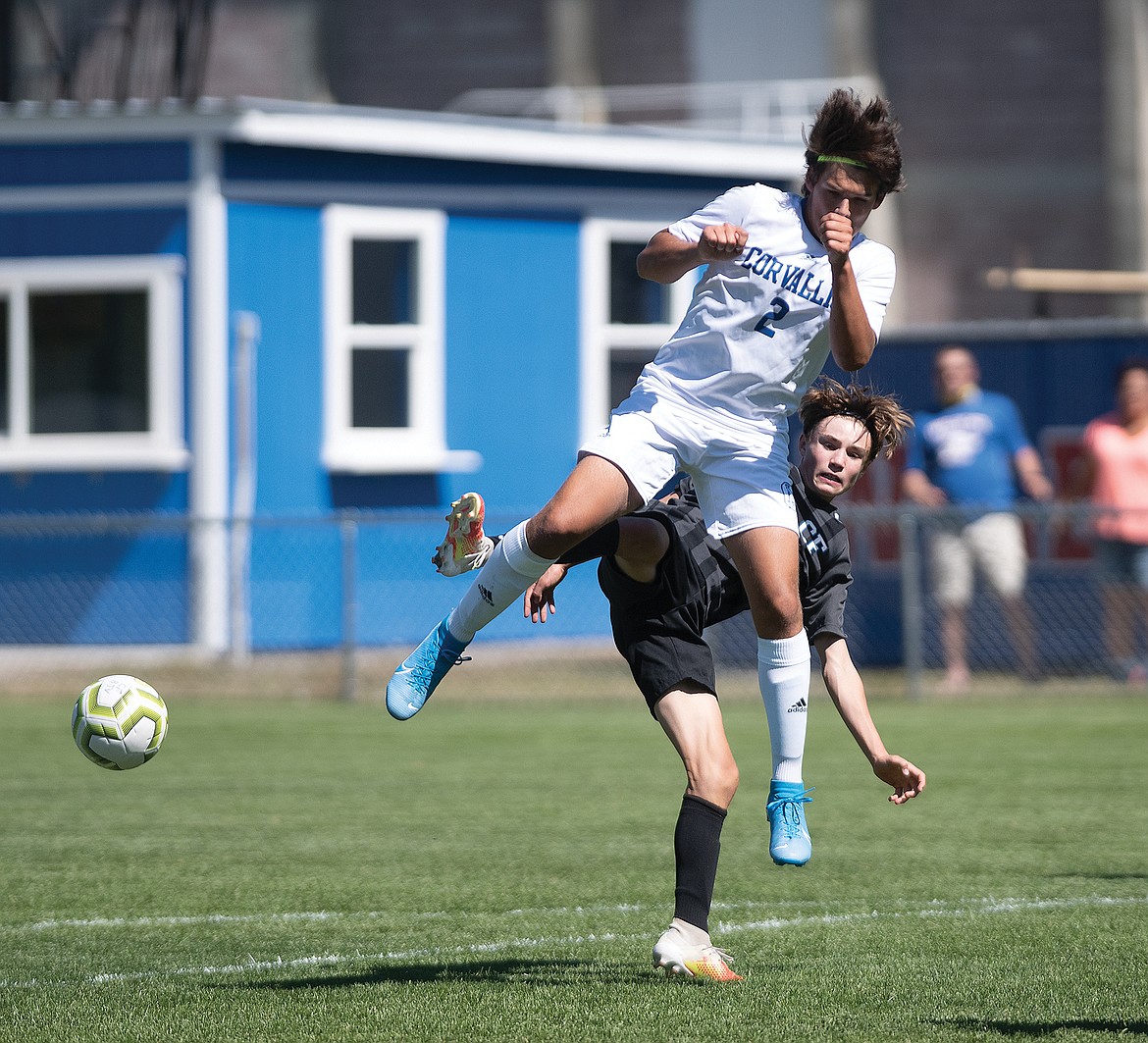 Dale Blickhan collides with a Corvallis defender in the first half.
by
CHRIS PETERSON
Editor
|
September 2, 2020 1:40 PM
The Columbia Falls boys soccer team opened the season on a high note with a 2-1 win over Corvallis Friday, but it took them a half to get going. While the Wildcats dominated the possessions, they found themselves down 1-0 at the break against The Blue Devils, despite stellar ball play and two missed penalty kick opportunities.
But they played more aggressive in the second half. Defender Dale Blickhan had a sweet header on a chip shot from Neils Getts to tie the game up and then freshman Kia Golan, who promises to be a very good player, had a nice assist to Getts for the game winner that found the left side of the net. "They're very young but extremely talented," coach O'Brien Byrd said. "Corvallis didn't touch the ball for the last 10 minutes." The Cats travel to Frenchtown Thursday — a game they hope to win as the Broncs knocked them out of the playoffs last season.
They face Bigfork in a nonconference game Friday Sept. 11 at home with a 5 p.m. start for the boys and a 7 p.m. start for the girls, as away games to play Park and Lone Peak were both canceled due to coronavirus restrictions.
---