Boys stun Central, championship bound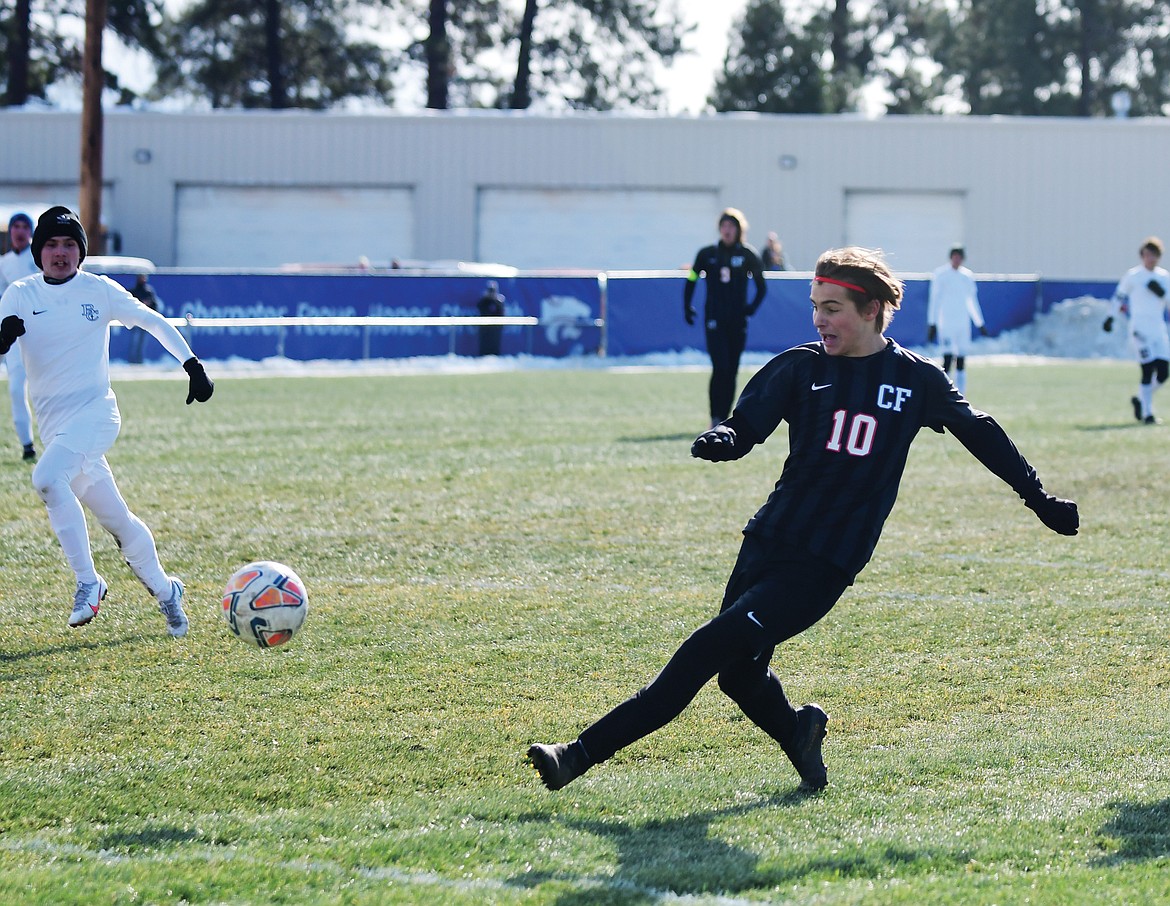 Kai Golan with the game-winning shot against Billings Central. (Teresa Byrd/Hungry Horse News)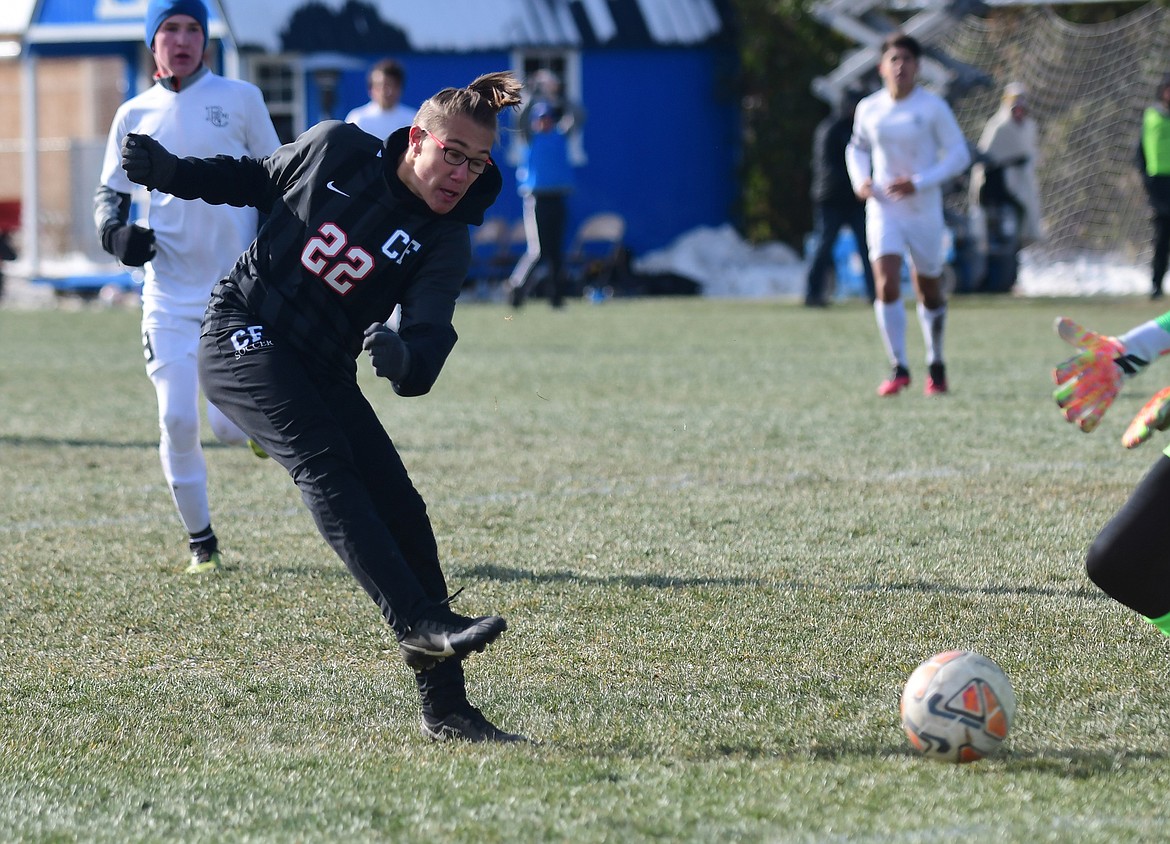 Finley Sundberg with the game-tying shot against Central. (Teresa Byrd/Hungry Horse News)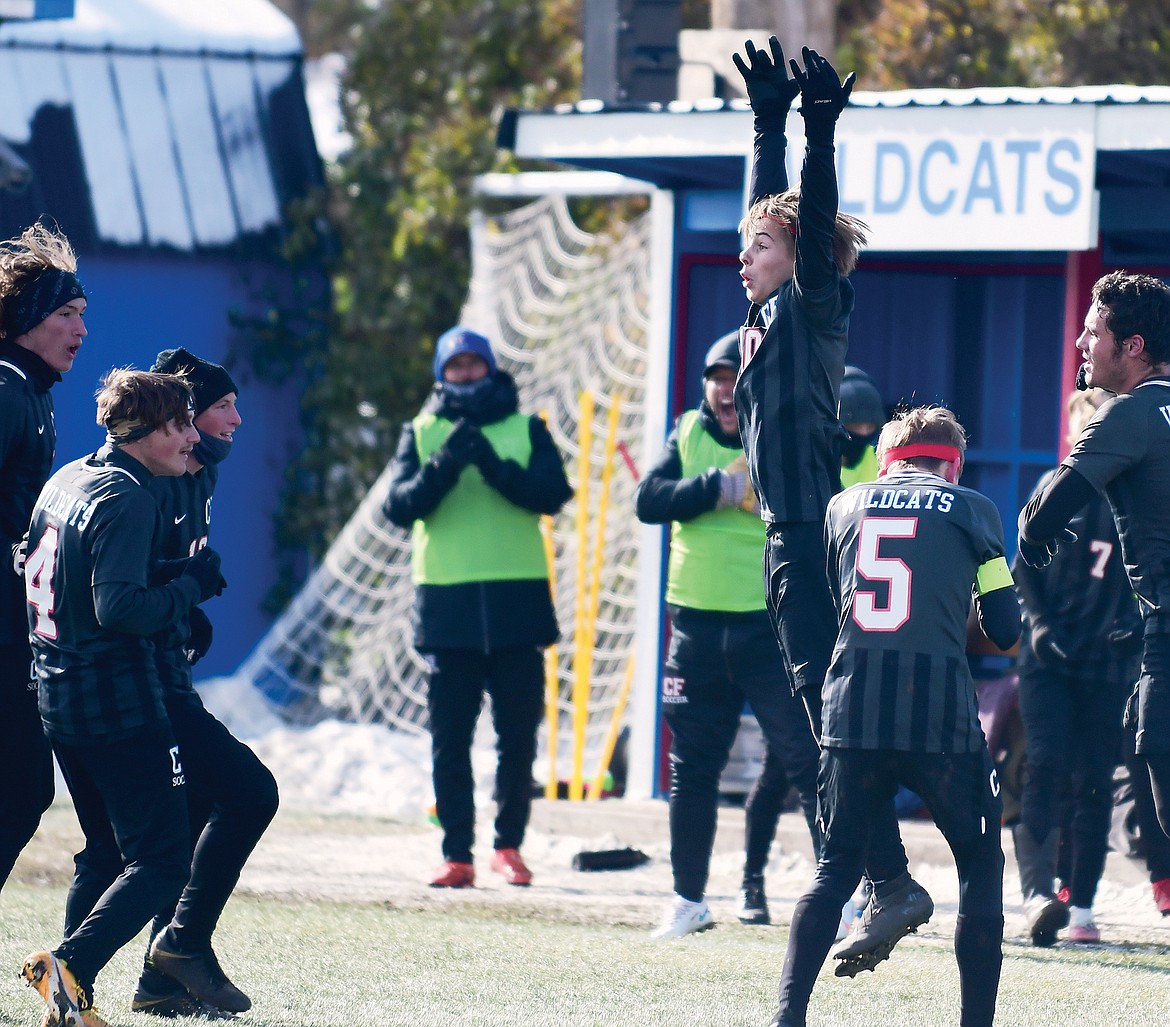 Kai Golan, right, leaps in the air after scoring the game-winning goal against Billings Central Saturday. (Teresa Byrd/Hungry Horse News)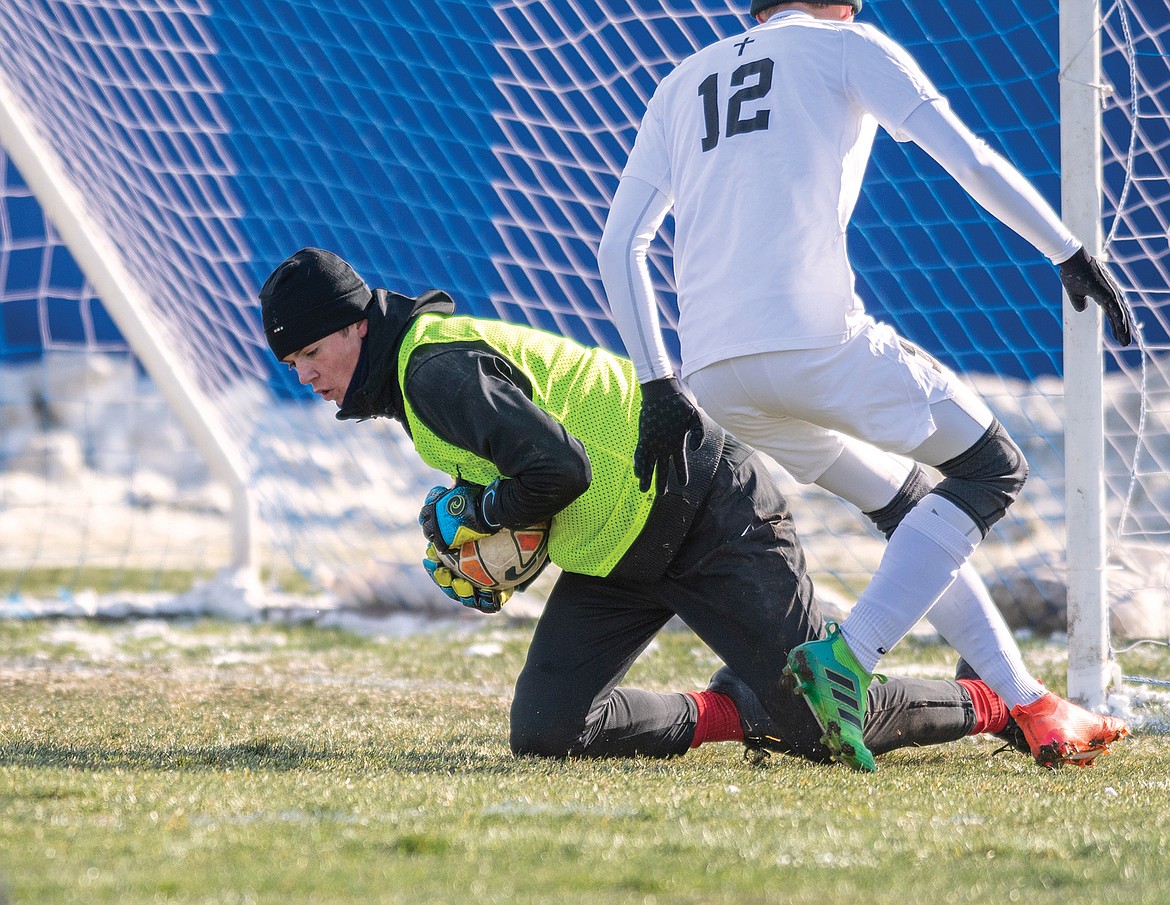 Columbia Falls keeper Bryce Dunham had some great saves against Central.
Previous
Next
by
TERESA BYRD
Staff Writer
|
October 28, 2020 7:00 AM
Columbia Falls boys soccer has made it to the Class A State Championship after defeating Billings Central 2-1 in a high-octane semifinals match on Saturday.
It's the first time in 15 years that the Wildcats have made it to the state finals.
The Cats had a bit of a shaky start to the semis, said head coach O'Brien Byrd. The Rams made a free kick within the first five minutes and the Cats strove mightily for the rest of the first half to keep possession of the ball, leaving the score 1-0 at halftime.
"[At first] Billings Central kind of surprised us and we just couldn't find any rhythm," Byrd said.
But the Cats found coherence after the second whistle as the athletes began maintaining possession and directing play.
Sophomore Finley Sundberg was able to tie up the score with a goal in the 75th minute, assisted by senior Jason Albin.
Then in the final quarter of the second half, freshman Kai Golan, assisted by senior Tyler Hull, found the back of the net to land the game-winning goal.
"We had to have a freshman and sophomore score our goals for us today," said Byrd. "Just kind of gives you a really good idea of who we're relying on out there, pretty young guys."
"They had to come up big-time in two clutch moments today," Byrd added. "And they're young — that's a lot of expectations to put on such young guys, and they did it."
The Cats will now battle cross-town rival Whitefish for the crown title Saturday on the Bulldog's home field.
"I'm honestly just trying to celebrate today," said Byrd when asked about the upcoming championship. "I'm just enjoying the fact that we made it to the championship game and I want the boys to relax and celebrate, because they earned it. And then come Monday we'll game-plan, and we'll talk about how we can take Whitefish down."
The game is set for 11 a.m. at Smith Fields in Whitefish.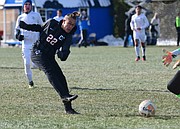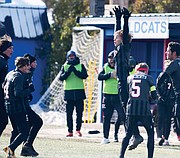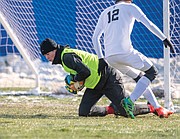 ---