Planning board votes against Rolling Acres subdivision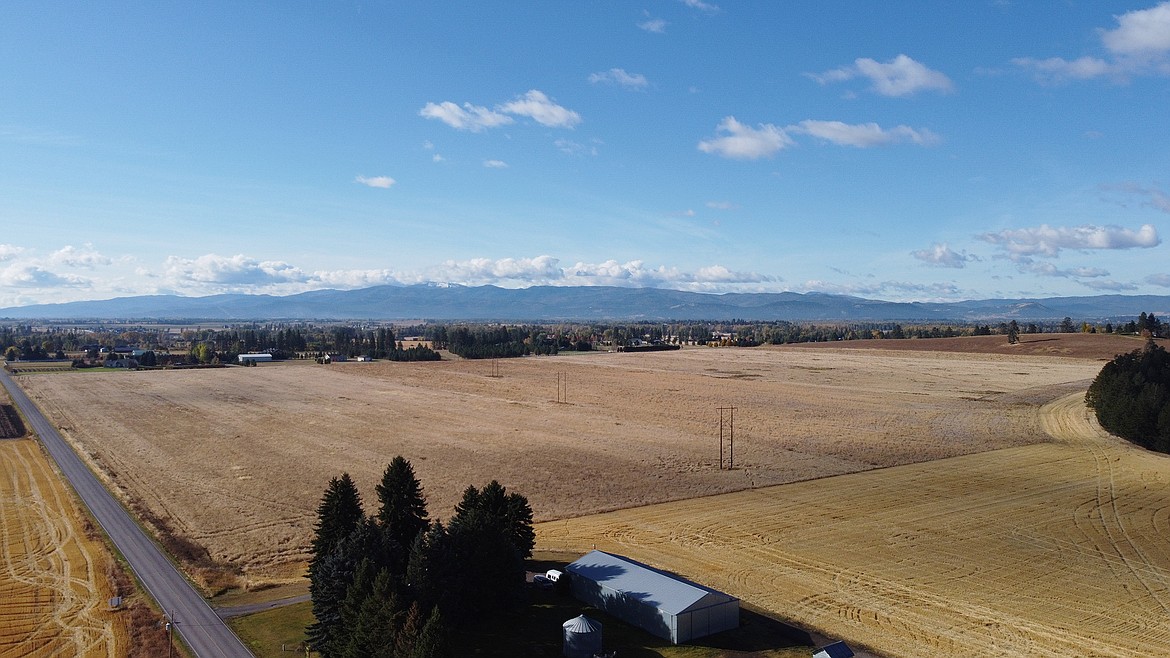 An aerial view of the proposed subdivision along Columbia Falls Stage Road.
by
TERESA BYRD
Staff Writer
|
October 15, 2020 12:35 AM
The Flathead County Planning Board unanimously voted to deny recommendation of the Rolling Acres subdivision preliminary plat in a 5-0 vote Wednesday evening.
Denial of the 77-lot 114-acre subdivision off Columbia Falls Stage near McWenneger's Slough comes after two months of delaying the decision, in part to address the overwhelming volume of public comment received in opposition to the project.
Planning board members Greg Stevens and Chairman Jeff Larsen both cited Fairview Neighborhood Association's land use consultant Kate McMahun's argument that the developer's application was incomplete as being persuasive and instrumental in their rationale for denial.

Larsen agreed with several of the deficiencies brought up by McMahun in last month's meeting, including the absence of necessary roadway easements for nearby wells and wastewater treatment systems.
Stevens echoed Larsen's views.
"I found Ms. McMahun's report to be persuasive that the application was incomplete and that I didn't want to forward something to the county commissioners that was incomplete," Stevens said.
Boardmember Dean Sirucek cited additional reasons for his vote against the development, including the loss of prime farmland, potential negative health impacts due to its proximity to transmission lines, doubt about the certainty of whether there was a sufficient impermeable barrier to protect the underlying aquifer, and simply to listen to the public's concerns.
Elliot Adams and Sandra Nogal, the two other board members present, declined to comment.
The recommendation for denial was forwarded to the county commissioners who will take up the matter in the coming weeks.
---