Weather doesn't bode well for Logan Pass reopening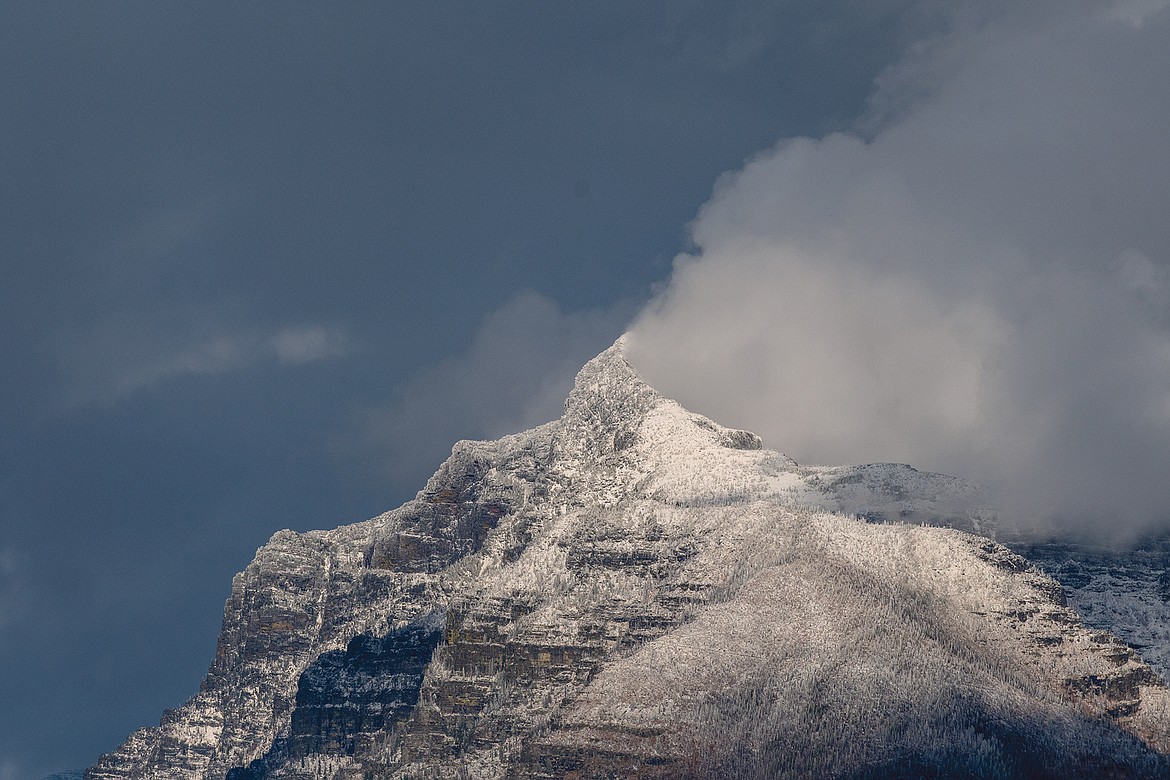 Fresh snow covers Mount Brown in Glacier National Park.
|
October 14, 2020 12:20 AM
Glacier National Park closed access to Logan Pass via the Going-to-the-Sun Road over the weekend due to snow and the prospects of it reopening to motor vehicles this season is highly unlikely.
The high country saw a few inches of snow from the system that came in late Saturday into Sunday and another round of snow and rain fell Tuesday and Wednesday, with even more cold expected this weekend.
The Park had set Oct. 19 as the closing date for Logan Pass this year anyway. Glacier closes the road to the pass each fall so crews can take down removable guardrails and put them in places along the mountains where they can be stored for winter without being swept away by avalanches.
When crews aren't working, folks can hike and bike the highway from the closure at Avalanche Creek.
Last weekend 's weather along with rain and snow this week also adds up to a "season ending" event for wildfires.
"Honestly, I would think so," National Weather Service Meteorologist Alex Lukinbeal said Monday.
He noted that Hungry Horse saw .63 inches of rain since the storm started and the Swan Range has seen 1 to 1.5 inches of rain. Much of Northwest Montana was spared the brunt of wildfire season, save for some blazes south of Kalispell and in the Bob Marshall Wilderness. The largest fire, the Drumming Fire northeast of Schafer Meadows in the Bob Marshall Wilderness, capped out at more than 4,000 acres.
All but a few trails have reopened near the fire, except for trail No. 179, which is closed from its junction with trail No. 391 north to the Continental Divide.
The 800-plus acre Garnet Fire near Salmon Forks has also seen its area closure lifted, but the Lion Creek Trail, which ran through the Lion Creek Fire in the Swan range remained closed as of presstime.
Cold and snow down to valley floors is expected this weekend as well, with lows in the teens and 20s in the Park and an 80 percent chance of rain and snow.
---