Spikers extend winning streak as they drop Libby in three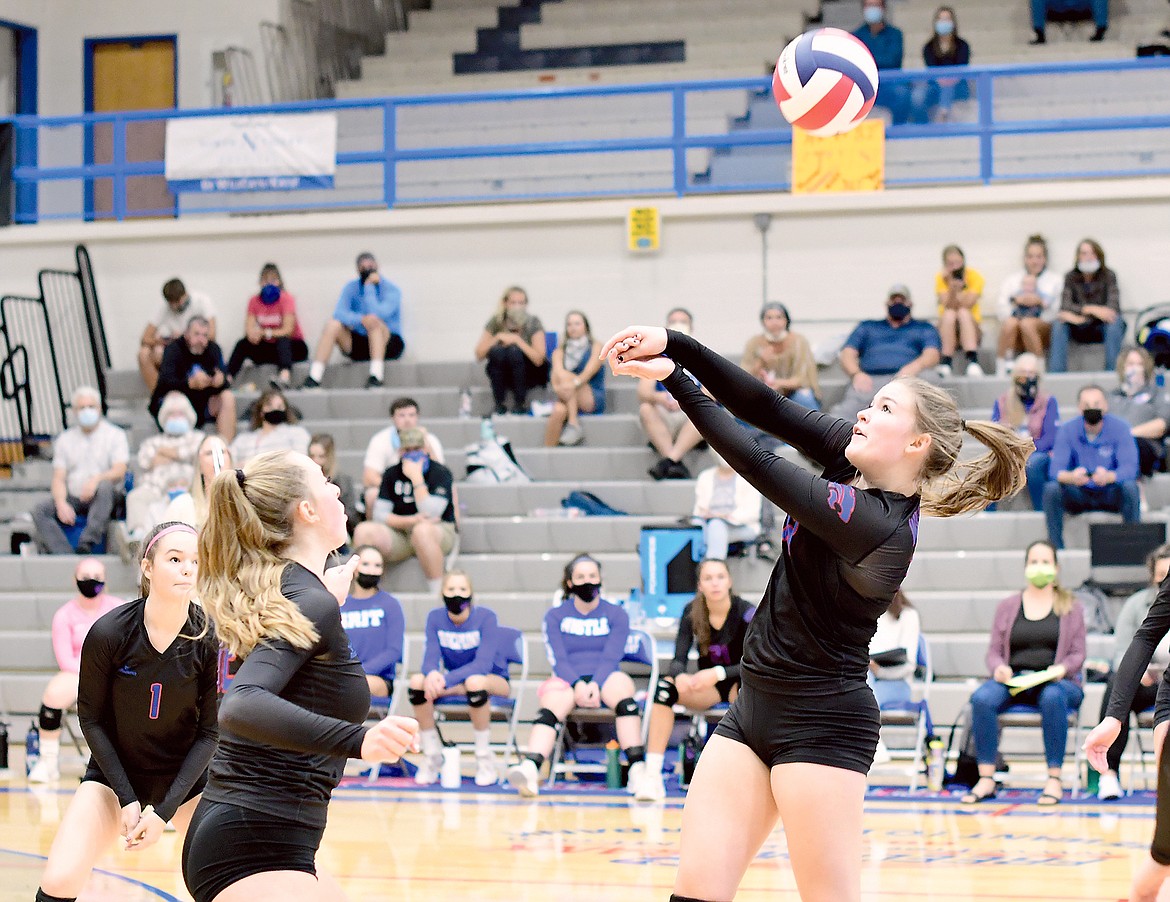 Grace Gedlaman with a dig in a match won against Libby on Thursday. (Teresa Byrd/Hungry Horse News)
|
October 14, 2020 12:05 AM
Wildkat volleyball easily handled the Libby Loggers in straight sets, 25-16, 25-15, 25-18, during Thursday's match at home.
The team's six seniors walked the court to commemorate what could be their last regular season home game, if the match with Browning at the end of the month falls through.
The Kats played well, fluidly mixing up their offense with all of the hitters playing a clean match and keeping their errors low, said head coach Jolandie Brooks.
Lauren Falkner had a great offensive night, logging 14 kills. Mady Hoerner had nine kills and 10 digs, Dillen Hoerner had seven kills and 13 digs, and Grace Gedlaman had seven kills and one block. Hannah Schweikert had 35 assists and five aces. McKenna Rensel had eight digs.
The Kats have two matches left during the regular season, with the next
being against Polson this Saturday.
"We're so grateful to get to play ball and we're anticipating a great post season," Brooks said.
---