New documentary features longtime ranger Doug Follett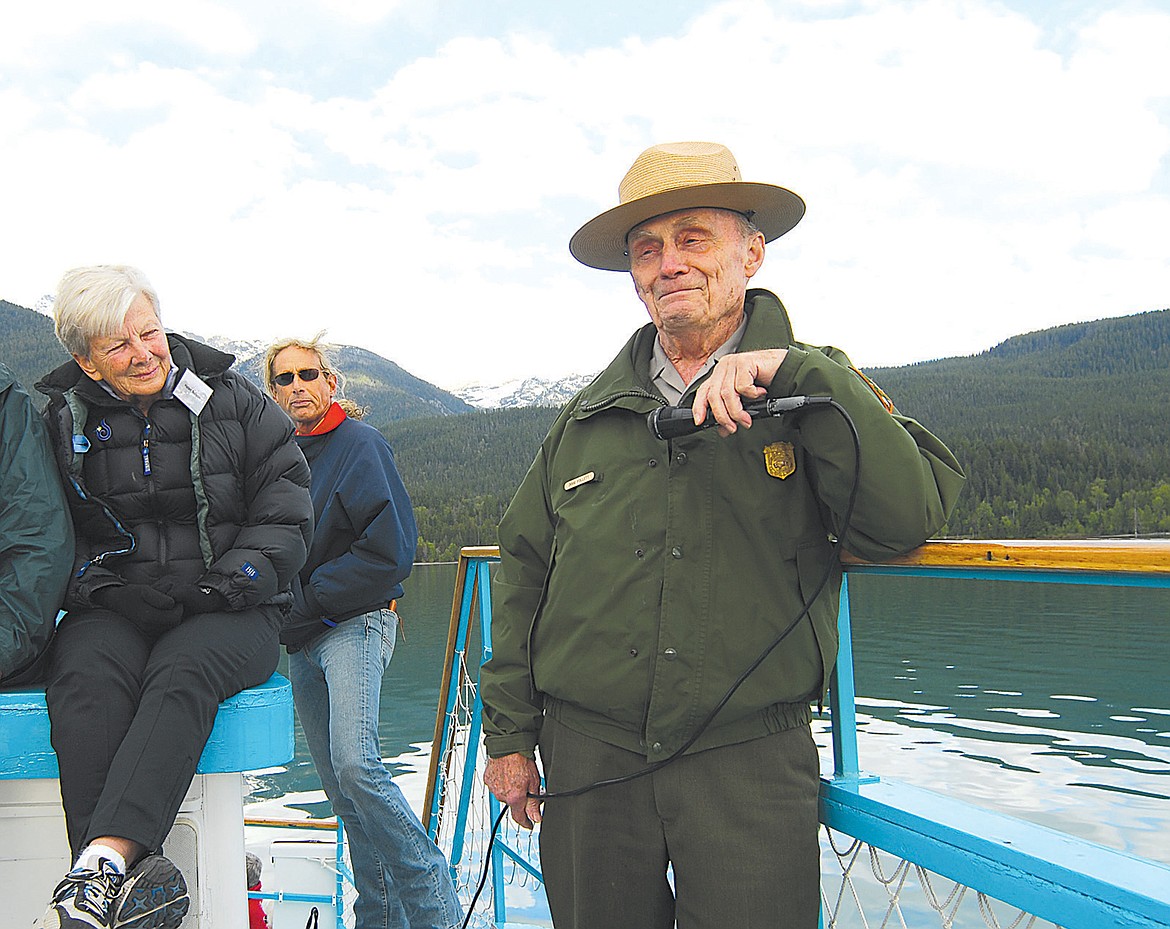 Doug Follett leads a tour on the DeSmet in this file photo.
by
CHRIS PETERSON
Editor
|
October 14, 2020 12:10 AM
Four filmmakers from Chapman University recently completed a documentary on Doug Follett — the longtime Glacier National Park interpretative ranger and Columbia Falls school teacher.
Follett had worked in Glacier for 60 years.
The 17-minute documentary film not only focuses on Follett's storied life as a ranger, it also weaves in the story of climate change in Glacier National Park.
It was produced, shot and edited by the team of cinematographer Celine Francois, producer Kayla Borkovec, and co-directors Claire Jantzen and Sara Nell. They visited Follett and his family last fall and early winter on two
separate occasions. Francois said she had always wanted to make a film on a park ranger, so she Googled "oldest national park rangers," and lo and behold, up popped Follett's name.
"We found an article in the Hungry Horse News on ranger Doug," she said.
They contacted Follett and he agreed to be filmed and the documentary was born. The film is both funny, poignant and bittersweet and Follett talks about his career and how climate change is impacting the park.
The film is currently being shown at film festivals across the country, though the women hope to have a showing in Whitefish once the coronavirus crisis subsides.
"We'd love to come back to Whitefish," Nell said. All told, the women shot about 24 hours of footage and boiled it down to the film's current length. The hope is to get it on PBS or some other broadcast venue eventually. They said Follett had an impact on all of them.
'"We all had a different and transformative experience," Jantzen said. "He was such a wonderful person to meet," Nell said. "He put his faith in four California girls." Follett said he's seen the film and enjoyed it.
"They were the neatest people you could imagine. Talented," he said.
He said he wasn't able to work in Glacier this summer due to coronavirus.
"What the grizzly bears failed to do in 60 years the virus did in 60 days," he quipped.
He said he was not only concerned about getting the virus, he was worried about bringing it home to family.
Follett is now 94. He's not sure if he'll return to Glacier next summer, even if the virus is quelled. He said the 70-mile commute from his home along Whitefish Lake is getting long.
But that's a decision for another day, he noted.
You can follow the film and its next showing through the film's Facebook page at: watch/rangerdougfilm/
---