Harriers tune up for state at Rebecca Farm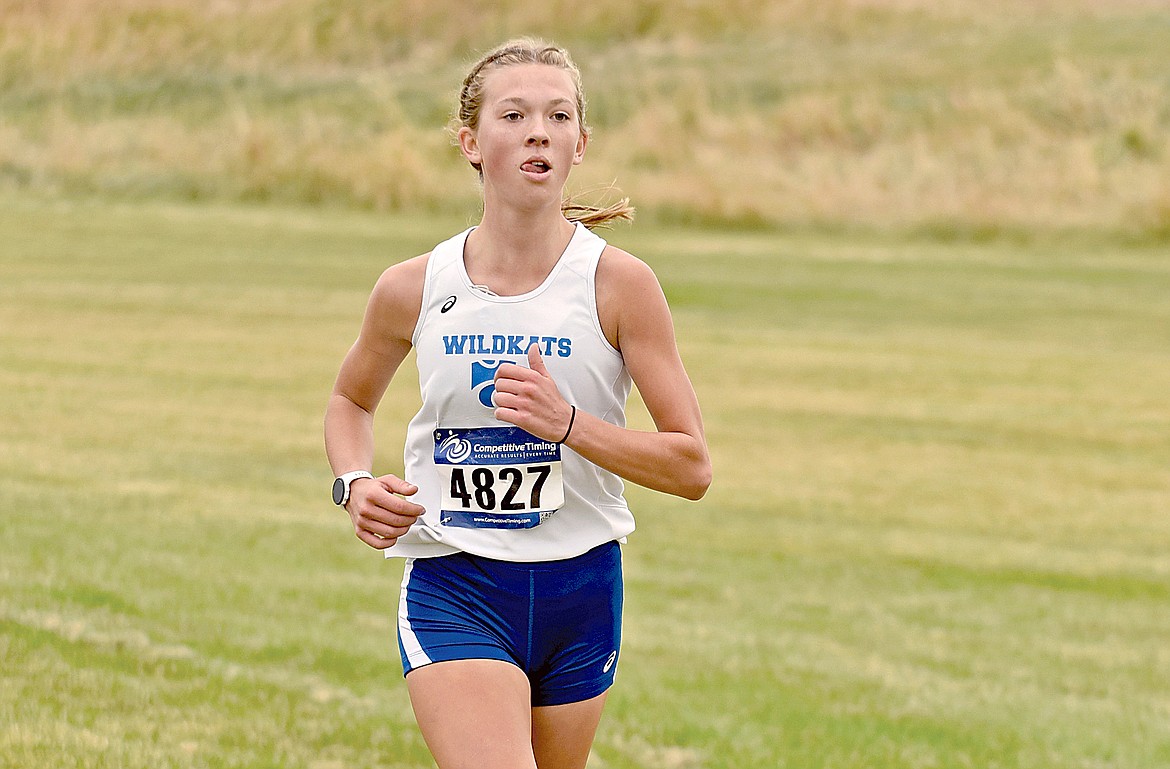 Hannah Sempf runs the Rebecca Farm course last week.
by
CHRIS PETERSON
Editor
|
October 14, 2020 12:05 AM
The Columbia Falls girls won the state preview cross country meet at Rebecca Farm on Saturday. The meet was hosted by the Wildcats and replaced meets that had been canceled due to coronavirus concerns. It gave the teams another race on the course, as the state meet will be held there this year.
The Kats were led by Lara Erickson, who took second with a time of 19:38.50, a personal best.
Erickson was backed up by Hannah Sempf in fourth place, Siri Erickson in eighth, Alyssa Blankenship in 10th and Rebekah Walker in 15th. Sempf ran her second-best time this season (20:33.36).
The boys took fourth, but coach Jim Peacock said the squad is nursing some injuries. James Petersen was the top runner for the Wildcats with a time of 17:44.37.
TJ Jacobi was 14th and Bailey Sjostrom 15th.
Colter Purcell of Hamilton won the boys race with a 16:40.75; Brynnli Poulsen, also of Hamilton won the girls race with a time of 18:55.46.
"It was a terrific opportunity for the teams in Western A to get a preview of the course we run for state in a couple of weeks," coach Jim Peacock said. "The cold front didn't roll in until the meet finished, so racing conditions were premium… cool and calm."
Peacock said he wanted the JV runners to have a good last race of the year and for the varsity runners to have more familiarity with the course as well.
As far as the boys' score, Peacock said there were a couple out so they could rest.
"On paper, the varsity boys didn't appear to fare well as a team, but that was a little misleading in the team score. I held two of our top three runners out of the race to rest some achy legs. The boys that raced did exactly what I hoped they would do, and most of them ran a season best time," he said. The next race is divisionals in Whitefish Saturday and then state back at Rebecca Farm on Oct. 23.
"For the next couple weeks, we'll be focused on getting everyone's legs fresh and healthy, and we'll be hoping for
---