Cross country: Boys win in Whitefish, girls in Pablo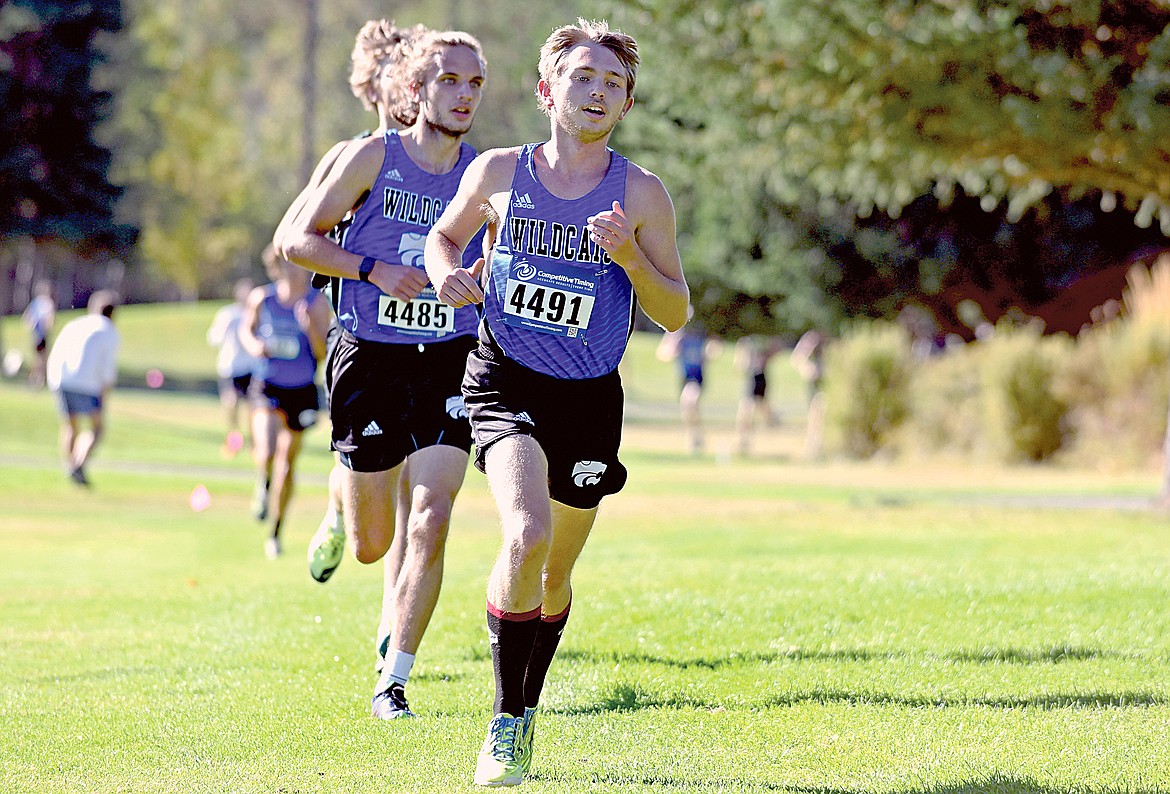 |
October 8, 2020 12:40 AM
The Columbia Falls boys cross country team won a triangular meet at Whitefish last week and the girls won down in Pablo on Saturday.
Seth Umbriaco led the Wildcats with a second- place finish and time of 17:39.63.
He was followed by teammates (place, name, time) 2, James Peterson, 17:41.91; 5, T.J. Jacobi, 18:01.47; 6, Bailey Sjostrom, Columbia Falls, 18:15.78; 8, James Role, 18:21.35; 14, Quinn Clark, 19:23.37.
The girls took second. They were led by Lara Erickson, who took third with a time of 19:47.08.
She was followed by teammates (place, name, time) 6, Hannah Sempf, 20;26.44, 8, Ally Sempf, 20:41.14, 12, Siri Erickson, 21:18.85; 13, Alyssa Blankenship, 21:23.90.
Lilli Rumsey Eash of Flathead won the race with a time of 19:13.96.
Mason Genovese of Whitefish won the boys' race with a 17:34.31.
On Saturday the teams competed in Mission Shadow Cross-Country meet in Pablo.
The girls won the meet, as Erickson and the Sempf sisters, Hannah and Ally, finished 2,3,4 in the meet with times of 20:31, 20:45 and 20:5 respectively.
Brynnli Poulsen of Hamilton won the race in 19:34.
The boys were fourth. Top runner was Umbriaco with a 13th place finish. He ran the course in 18 minutes flat.
"Saturday in Pablo, our girls were awesome to watch. They ran confidently and comfortably. This led them to a solid win. They are packing up really well, and the split from first to seventh girl is tight, making them a dangerous team as we get closer to the end of the year. The boys' varsity ran without James Role, who is nursing a sore ankle. He has consistently been one of our top two runners, so his absence hurt our team score," said coach Jim Peacock. The Wildcats host a meet at Rebecca Farm on Saturday. Races start at 11 a.m.
---