SD6 will need new owners rep for projects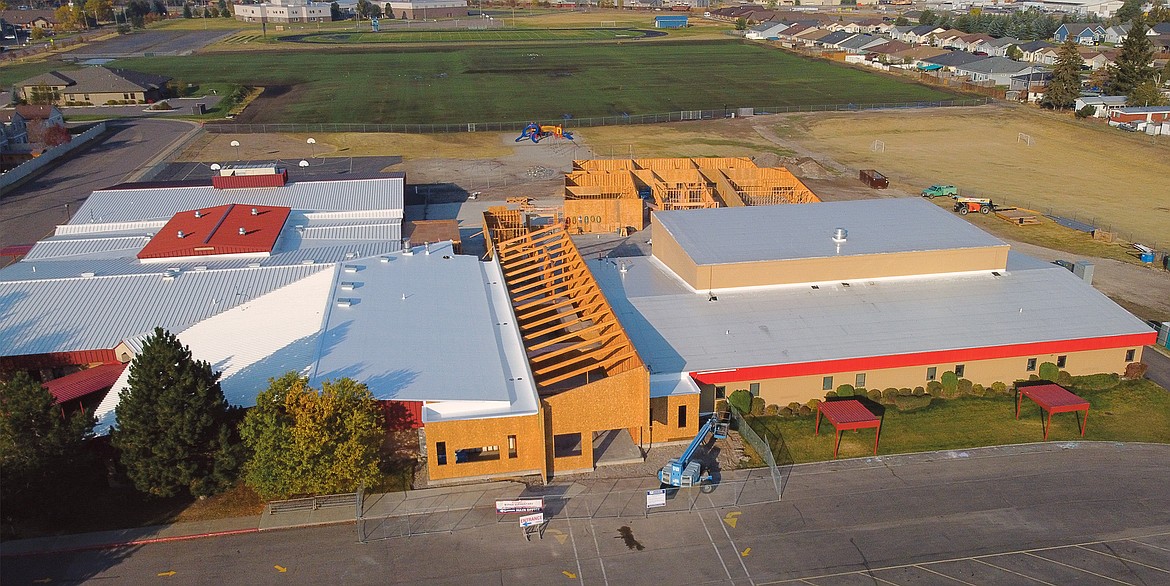 An aerial view of Ruder Elementary under construction.
by
CHRIS PETERSON
Editor
|
October 7, 2020 12:25 AM
School District 6 is currently searching for a new owner's representative for its three building projects, after Dow Powell, the current representative, recently told the school he would have to rescind his contract due to family issues.
Powell was paid $9,268 a month to oversee the projects for the school district, which is undergoing a $37 million capital project that includes remodeling Ruder Elementary School, building a new Glacier Gateway School and building a security entrance for the junior high. The Ruder project is well underway and the Glacier Gateway School will go out to bid later this year or early next year.
Powell is set to leave Nov.1 or thereabouts.
Last week, during a work session, the school listened to a proposal by Dave Jolly for his services. Jolly said his work would entail closely monitoring the projects for the schools and using two individuals rather than one.
He estimated that it would be about 46 hours a week, at a rate of about $50 an hour.
That's a similar to Powell's overall cost, though it's an hourly rate, as opposed to a flat one.
The board did not make a decision on Jolly's proposal, but is expected to at its next full board meeting.
As of the end of August, the district had paid Powell about $74,000 since the start of the projects. By completion, the district expects to pay about $444,000 for an owner's representative.
---