Broncs handle Wildcats at home, 35-7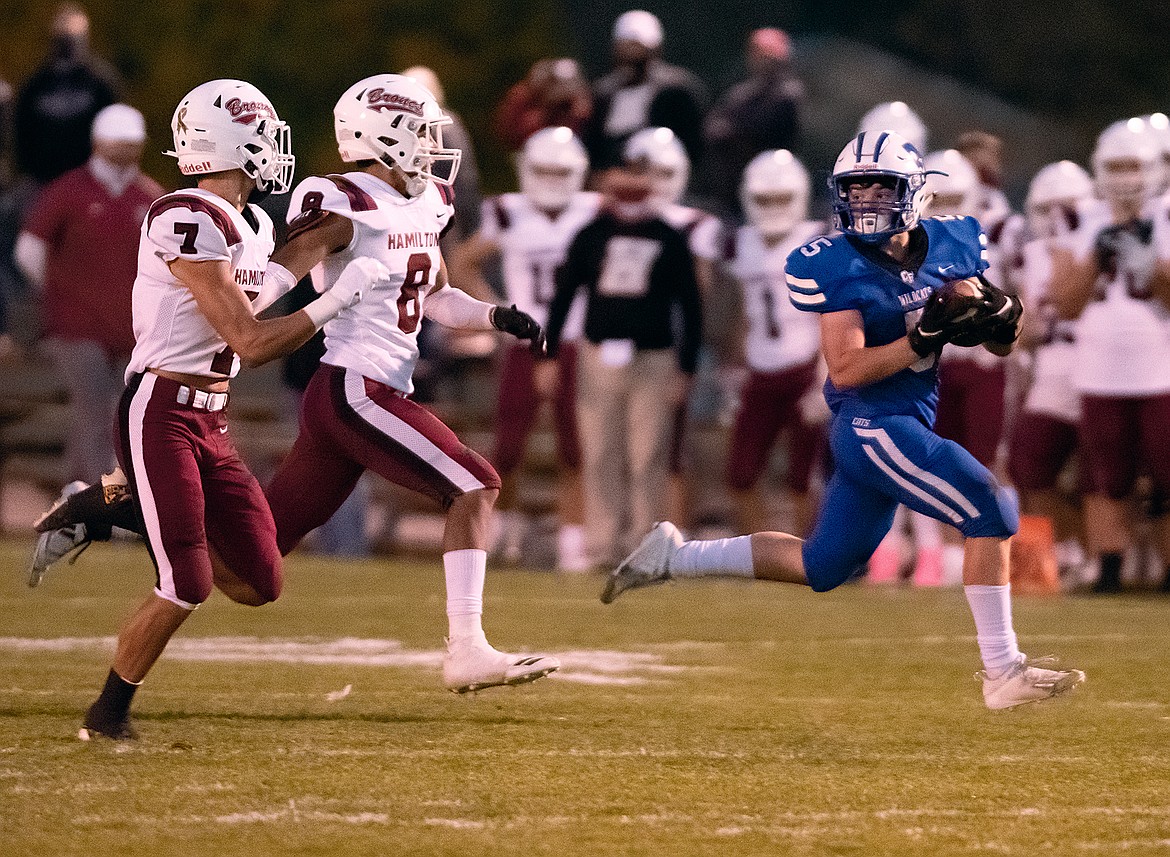 Isaiah Roth finds some running room against Hamilton.
by
CHRIS PETERSON
Editor
|
October 7, 2020 12:00 AM
The Hamilton Broncs showed why they're ranked the best football team in the state Friday night, as they dropped Columbia Falls at home, 35-7.
It's not that the Wildcats played poorly — they didn't. The Cats played solid football for the most part. It's just that Hamilton was that much faster to the ball on defense and the Cats simply couldn't consistently stop the Broncs' offense, either. The score was 21-0 Broncs at the half and 35-0 after three quarters.
The Cats got on the board after a nice run by Isaiah Roth down to the Broncs' two-yard line.
Quarterback Mason Peters then hit Cade Morgan on a short pass for the Cats' only score.
Peters was harangued by the Broncs defense all night — he was sacked six times.
Still, he managed to go 15 for 25 for 135 yards.
Roth also had a good night carrying the ball, with 16 carries for 130 yards.
The Cats had 207 yards rushing total.
Hamilton, however, had 203 yards passing and rushed for 240 yards in the win.
The Cats will look to right the ship this Friday on the road against Corvallis.
---