Soccer teams drop Polson twice in three days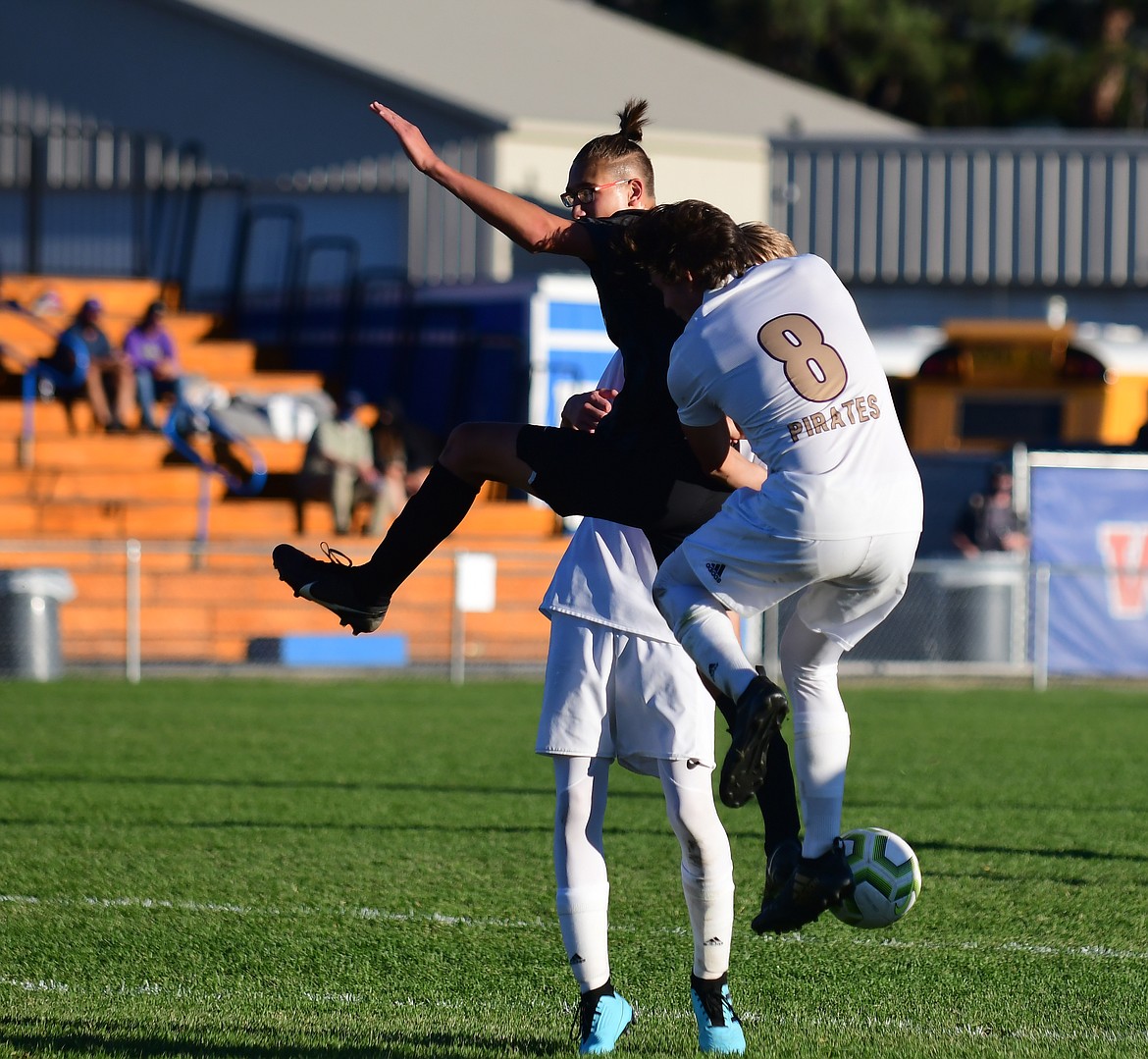 Fin Sundberg gets airborne against Polson Tuesday (Teres Byrd photo)
|
October 2, 2020 12:30 AM
Columbia Falls soccer teams dropped Polson twice this week.
On Tuesday, the Wildcats ended the night victorious, with the girls winning 6-2 and the boys 5-2.
Both teams had slow starts, ending their halftimes in ties, only to come back strong in the last half.
For girls, the Lady Pirates scored within the first couple minutes followed shortly by a goal from Maddie Robison and another by Hope McAtee. Polson then scored in the 30th minute to tie it 2-2 at halftime. The Wildkats shut out the Pirates for the rest of the match with Cheyanne Johnston-Heinz scoring first in the second half followed by another goal from Robison. The Kats scored an exciting fifth goal when Robison kicked a perfect assist to McAtee who made the shot with a header. Robison scored the last goal, notching yet another hattrick for the season.
For boys senior Jason Albin scored midway through the first half. Polson scored with six minutes left to tie it 1-1 at halftime. Finley Sundberg scored next with a header on an assist from Albin, followed by an unassisted goal from Niels Getts. Polson scored their second goal midway through the last half, bringing it to 3-2. The Cats then took it away with Sundberg and Albin scoring two more to finish the game.
The Wildcats turned around to play the Pirates again in Polson on Thursday only to repeat their victories, with the girls winning 14-4 and the boys winning 3-0.
The big matchup is Saturday on the road as the teams face Whitefish. Boys at at 11 a.m., girls at 1 p.m.
---