Glenn Robert Imsland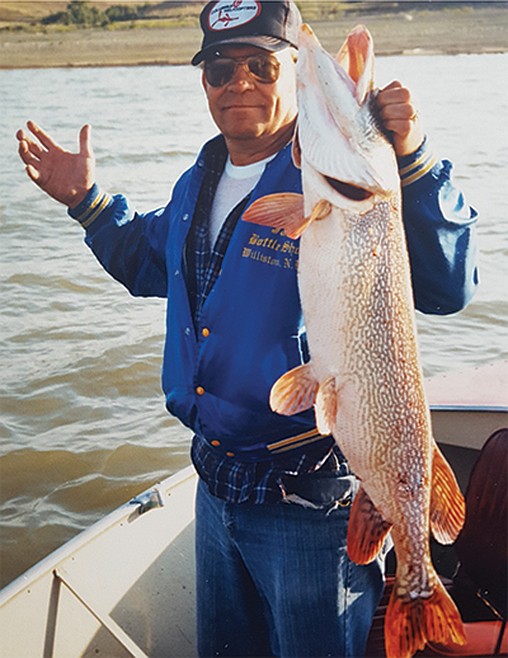 |
November 25, 2020 1:00 AM
Glenn Robert Imsland, 80, passed away Wednesday, Nov. 18, 2020 at a care facility in Peoria, Arizona. Glenn, known to his friends and family as Butch, was born Sept. 30, 1940 to Joseph and Clara (Blikre) Imsland in Ray, North Dakota, the youngest and last surviving child of Jo and Clara's 10 children.

Butch graduated from Ray High School in 1959 where he enjoyed playing the position of guard for the Ray Jays Basketball Team. His love of team sports lasted all his life and led to his enlistment into the biggest team of all as an E-4 in the Army in 1964 where he served for two years.
He was a man, not unlike other men but so much more to all who knew him. He carried strength and charisma and a heartfelt joy that guided him through his life. Smoky bars and a well-dressed dealer with a laugh that cut through the din, a pool player that could break and run and leave you with your pockets out, a man who loved a good hotrod and who could climb on stage and play a country tune and sing a song that made you glad to be alive. He worked many jobs, retiring from the Hess Gas Plant in Tioga, North Dakota as a security guard, and yet he still found time to reel in his favorite catch, the walleye, at the Kota-Ray Dam and the Great Missouri River. He was a friend and a confidant to many and he will be missed by all who had the good fortune to know his name.
Butch is survived by his three daughters; Eileen Alice Jenness, Susan Irene Duval, and Linda Ann McLaughlin; his two stepdaughters Tamie Marie Craft and Denise Earleen Haley (Dena); six grandchildren, a beautiful 6-month-old great-grandchild named Violet Jade Gregory, and numerous cousins, nieces and nephews.
Funeral services will be held at a later date and will be posted in advance in the paper for all who wish to attend.
---