Man allegedly hallucinating from meth when he drove into Super 1 Foods. Went to get his girlfriend smokes.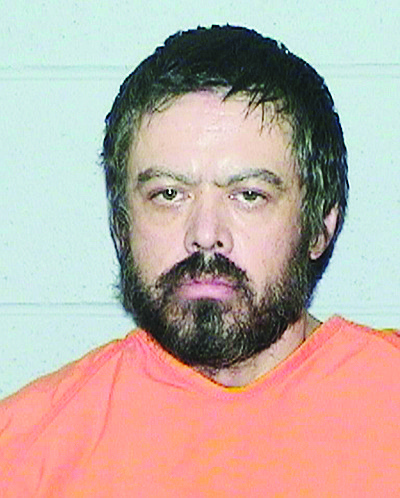 by
CHRIS PETERSON
Editor
|
November 19, 2020 12:45 AM
The man who drove through Super 1 Foods last week went there to get his girlfriend cigarettes while he allegedly admitted he was hallucinating from methamphetamine, according to documents filed in Flathead County District Court.
Alan Roger Connor Jr., 50, of Columbia Falls faces a count of felony criminal mischief and felony criminal endangerment in the Nov. 12 incident.
According to witnesses, shortly before 6 p.m. Nov.12 Connor drove his 1995 Chevy Lumina into the Super 1 Foods store in Columbia Falls. When he first entered, he hit the doors once, backed up, and hit them again before entering.
Several witnesses said they were scared for their lives and had to run out of the way to avoid being struck by Connor, who later admitted that he was hallucinating because he had taken a large quantity of methamphetamine in the days leading up to the incident.
Connor was later interviewed by Columbia Falls Police Det. Gary Denham.
"He believed people were trying to hurt or kill him, which led him to attempt to buy cigarettes for his girlfriend," court documents stated.
The damage to the store was estimated at $100,000. No one was hurt in the incident.
After leaving the store, Connor apparently crashed his car into a trailer and then went to Timber Creek Assisted Living Center, where his girlfriend lived.
She called police and told them she thought Connor was on drugs. He allegedly told her he had driven through the store. he then removed his clothing and left. He was then seen walking in the snow outside the center naked and shortly apprehended about a block to the west.
Connor is being held in the Flathead County Detention Center, pending further court appearances.
A host of volunteers helped clean up the store along with store staff and it was reopened the next morning.
---