Yesterdays: Finberg scores for Montana Golden Nuggets Pro Basketball Team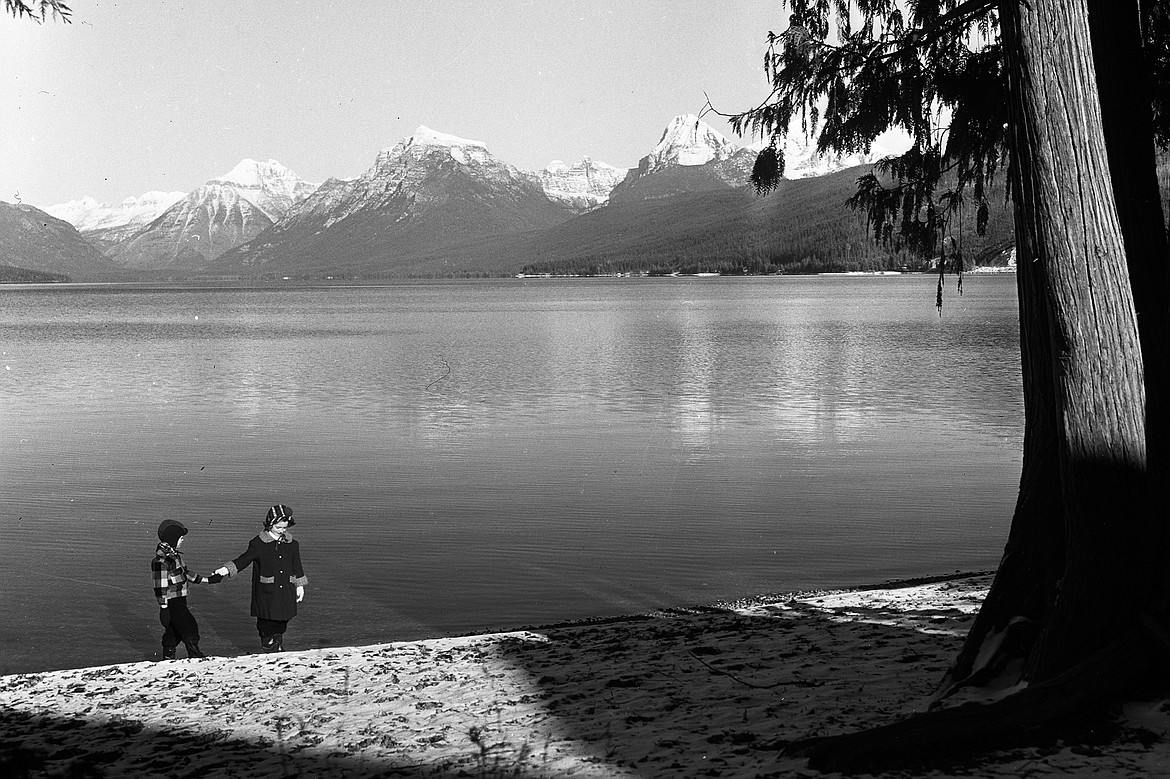 The Grist children at Lake McDonald in Glacier National Park, November 1950. (Mel Ruder photo)
|
November 11, 2020 7:00 AM
70 years ago
Nov. 10, 1950
The 1 millionth cubic yard of concrete was placed at the Hungry Horse Dam. At the time, the dam would be the world's third tallest dam. The Going-to-the-Sun Road was still open to the Garden Wall in Glacier National Park.
60 years ago
Nov. 11, 1960
A record 271,000 Montanans turned out to vote, which was 84 percent of those eligible to vote. Democrats won most the races, including Sen. Lee Metcalf, though Donald Nutter, a Republican, retained the governorship.
50 years ago
Nov. 12, 1970
A book by James R. Habeck, of the University of Montana looked at fires in Glacier National Park. It found that fires frequently burned in the park and at least 50 percent of the land area on the western half had burned in the last 100 years.
40 years ago
Nov. 13, 1980
Craig Finberg scored 10 points for the Montana Golden Nuggets basketball team. The professional team from Great Falls was part of the Continental Basketball Association. They played a game at Columbia Falls High School in an exhibition game against the Alberta Dusters. Finberg was a Columbia Falls High School Hall of Fame athlete and played for Montana State University and the Portland Trail Blazers after high school as well.
30 years ago
Nov. 15, 1990
The grizzly bear hunt had been canceled because there had already been too many grizzlies removed from the wild. State regulations at the time allowed for 14 bear deaths or six female bear deaths, whichever came first.
20 years ago
Nov. 9, 2000
Older folks were lining up at the North Valley Senior Center to get their flu shots. The line, the story said, went out the door. A jury found that a Blackfeet hunter was guilty of violating the Lacey Act for shooting a bighorn sheep in Glacier Park. The man argued he had a right to hunt in the park based on previous hunting rights, but the jury found it was simply poaching, and illegal.
10 years ago
Nov. 10, 2010
Miles City beat Columbia Falls 34-13 in the state A football playoffs. Still, it was a milestone for the Cats, who won the conference for the first time in 34 years.
---