George Tony Hoerner
|
November 11, 2020 7:00 AM
George Tony Hoerner passed away peacefully in his sleep on June 20, 2020. He was born on July 23, 1932 to Elizabeth Hauck and Michael J. Hoerner in Bloomfield, Montana.
He enlisted in the Army in 1952, he served two years in Germany with 17th Armored Engineer battalion as combat construction specialist, a division of General Patton's Hell on Wheels. This was a highlight in his life and often shared many fond stories about his time in Germany. After his honorable discharge in 1954, he went home to Montana and began a long career as a heavy equipment operator at the Rocky Mountain Lumber/Louisiana Pacific in Columbia Falls. During his retirement, he enjoyed driving his Lincolns, watching golf, cooking his favorite German food and telling all of his lifelong stories.
He is preceded in death by his parents, his sister Josie and four brothers, Victor, Cliff, Dan and Marvin. He is survived by three sisters, Angie, Francis, Judie, his children Arlis, Rocky, Kelly, Lisa, Angie, Becky and Julie.  He is also survived by eight grandchildren and two great-grandchildren.
There was a private family service in June. Thank you to so many extended family and friends who sent your prayers, love and support. 
Rest in peace Dad, you are greatly missed by all of us that love you and all who knew you.  You will be forever in our hearts.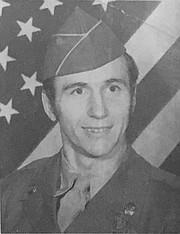 ---