Soaking rain expected Tuesday into Wednesday, though minimal flooding predicted at this point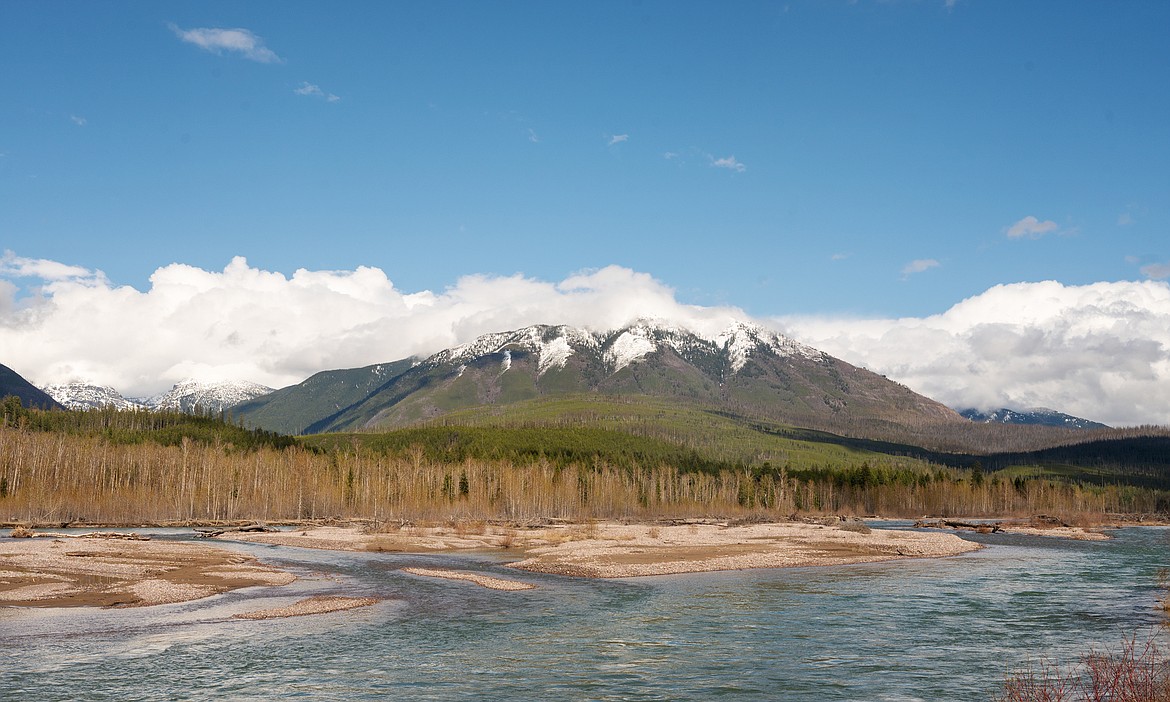 Loneman Mountain looms above the Middle Fork of the Flathead last week. Rivers are expected to near flood stage with expected rains this week.
by
Chris Peterson
Editor
|
May 18, 2020 12:23 PM
The National Weather Service is predicting the Flathead Valley should receive about 1 to 1.5 inches of rain Tuesday into Wednesday, but some higher elevation areas could see 3 inches of rain, as a large low pressure system comes in off the coast.
Small streams could flood and the mainstem of the Flathead River is expected to get slightly above flood stage, but since Flathead Lake is low, they don't expect widespread flooding.
Glacier National Park could see some flooding, particularly with small streams along the Going-to-the-Sun Road where rockslides and avalanches could occur.
East of the Divide streams along the Rocky Mountain Front will also be running high and some dirt roads could be impacted, but widespread flooding isn't expected.
There is some concern, however, that one basin or another could see more rain, which could change the flooding outlook. Folks are urged to keep an eye on the forecast and local stream flow outlooks in the next few days.
The rain will fall on what is already an above average snowpack at 123 percent of average in the Flathead drainage.
---