Yellowstone National Park announces phased reopening starting May 18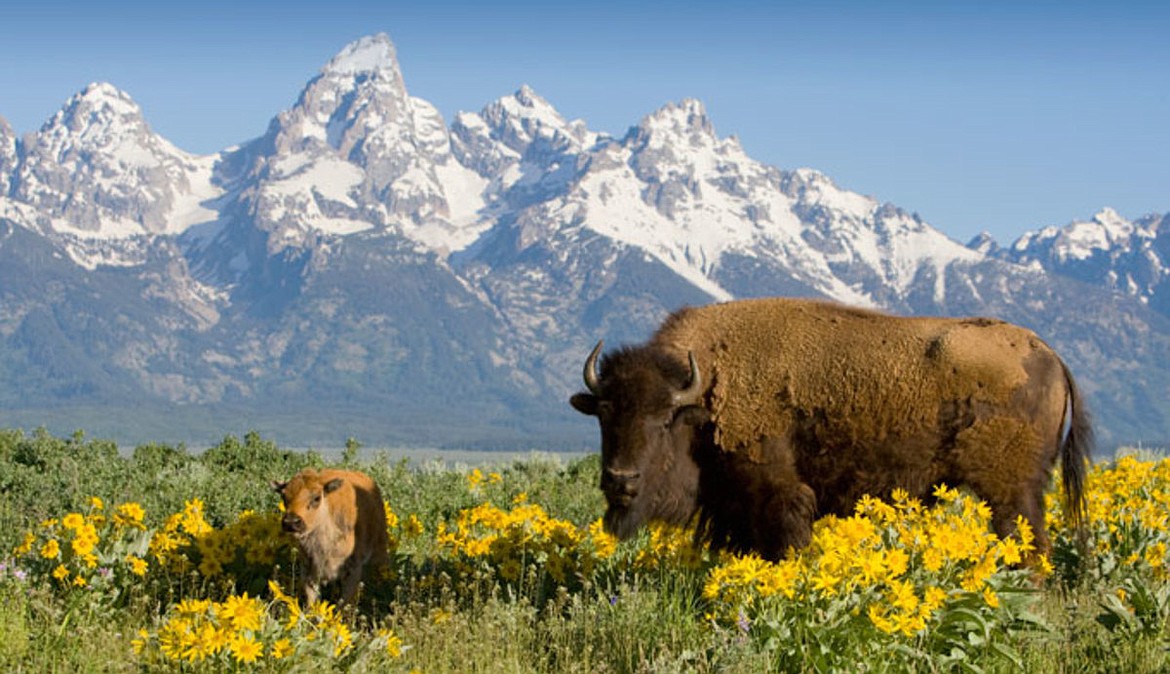 YELLOWSTONE NATIONAL PARK American buffalo and calf, part of the herd of 3,000 in Yellowstone National Park.
by
CHRIS PETERSON
Editor
|
May 13, 2020 2:35 PM
Yellowstone National Park has announced it will reopen two of its Wyoming entrances May 18 and will allow partial day use only inside the park. Gov. Steve Bullock said that Montana entrances will not open until June 1 at the earliest, due to coronavirus concerns.
The south and east entrances will be first to open. The park has been closed since late March.
Bullock said there was still no timeline for easing the Montana's 14-day quarantine for out-of-state visitors at this point. The June 1 date would allow gateway communities to prepare for the crowds that will come with the park's opening.
"I want to see the park reopened," he said in a conference call with reporters Wednesday.
But he said the state is just a week and a half into letting restaurants and other public facilities open and the state wants to see how that goes. There is concern about infections coming in from other states. Wyoming has lifted out-of-state travel restrictions. Yellowstone's "phased reopening" plan allows day use to start, then camping later in May and June and then the opening of hotels and lodges "as health conditions allow."
He noted Montana has one of the lowest hospitalization rates and number of novel coronavirus cases in the country and "we want to keep it that way."
He said he also wanted to make sure the state had resources in place before lifting the quarantine, as it's expected that the state will see more cases when it does lift the quarantine.
As far as Glacier National Park is concerned, he said he hadn't had talks with superintendent Jeff Mow in the past several days, but snow in Glacier is always an issue. He said it was his understanding that the park would be considering opening in mid-June.
The middle of June is typically when the entire length of the Going-to-the-Sun Road is plowed clear of snow.
Even without the virus concerns, Glacier has previously said the Sun Road wouldn't open to vehicles over Logan Pass until June 22 anyway, due to construction and pavement sealing work on the highway.
A group of businesses in West Glacier recently sent a letter asking Bullock to lift the 14-day out-of-state quarantine.
Bullock said he hadn't seen the letter and had no comment.
---