Twins will continue to play, despite national withdrawal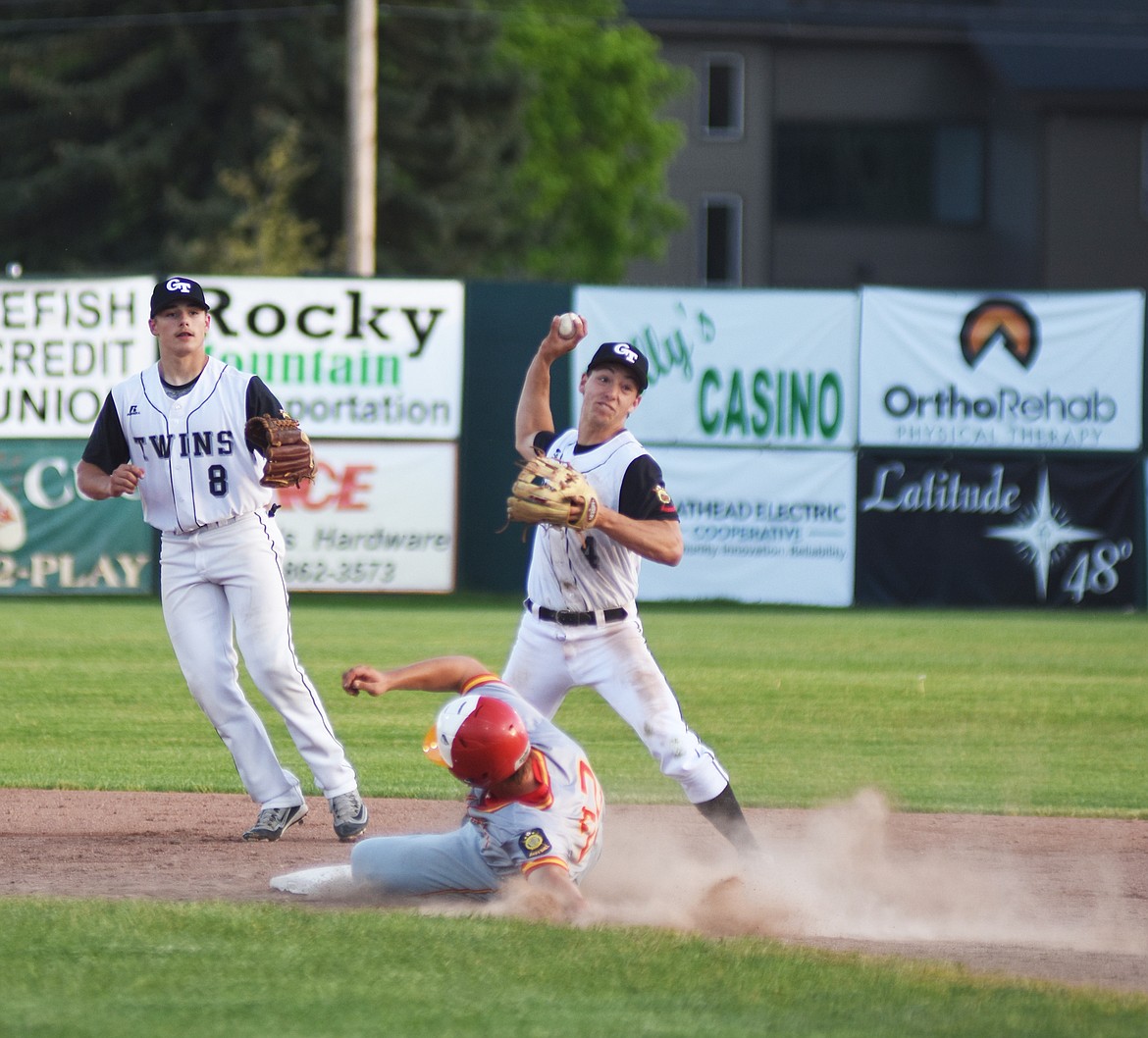 by
Daniel McKay
Whitefish Pilot
|
May 13, 2020 7:40 AM
While the American Legion announced Sunday it was withdrawing all sponsorship for Legion baseball in 2020, the Glacier Twins are set to play on anyway.
The national organization sent out a release retracting previous statements, noting that in addition to canceling its national and regional tournaments, "The American Legion National Organization has shut down all sponsorship and all involvement in baseball for the 2020 season." Previously the organization had just canceled tournaments due to the coronavirus pandemic.
Kevin Slaybaugh, head coach for the Glacier Twins, said the Legion's decision likely comes down to liability issues, especially in states where the pandemic is far more severe than Montana.
"It sounds like most, if not all programs will play the season with no changes," Slaybaugh told the Pilot. "We will technically be an independent league statewide."
After weeks off, the team began practices April 27, with their tentative first game coming on May 23 against the Kalispell Lakers AA and A teams.
In its release, the American Legion said teams may continue but without the Legion's endorsement.
"(It) means that those baseball teams that wish to continue playing 2020 season baseball shall be participating in a sporting event not sponsored, nor endorsed in any manner, by the American Legion … but sponsored and endorsed solely by the group the team is named," the release says.
The release noted that all Legion fees that had been paid will be reimbursed to its programs, and that while North Dakota, Minnesota and Wisconsin had previously canceled their 2020 seasons South Dakota, Montana and Wyoming were planning to play.
"The complete cancellation of the 2020 American Legion National Organization baseball means there is no … program 'national rules,' nor are there 'national guidelines,' " the release reads. "These departments that conduct this 2020 baseball season program will need to determine their rules, guidelines, schedules, insurance coverage, etc."
---