Columbia Falls man allegedly sold meth so he could go on a trip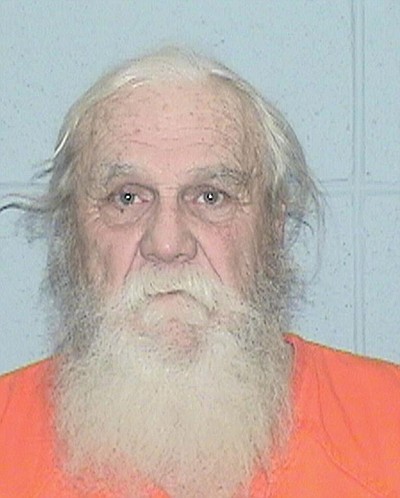 by
Scott Shindledecker
Daily Inter Lake
|
May 13, 2020 7:35 AM
A 73-year-old Columbia Falls man is facing charges of selling methamphetamine.
Christopher Matthew Donofiro was recently charged with one felony count of criminal possession of drugs with intent to distribute in relation to a 2019 incident.
He was released on his own recognizance in February 2020. As part of his conditions of release, he had to wear a drug monitoring patch. But when he showed up for arraignment in March, a test of the patch indicated a positive test for meth.
A warrant was issued for his arrest and he was taken into custody Tuesday, May 5. But according to the Flathead County Sheriff's Office jail log, Donofiro was released the same day.
According to the charging document, on Feb. 5, 2019, an agent with the Flathead County Sheriff's Office learned Donofiro was allegedly involved in distributing meth. An informant told the agent a source in California mails the drugs to Donofiro.
On Feb. 22, 2019, two agents arrived at the Columbia Falls Post Office and located a package addressed to Donofiro's post office box. The package had a return address in California.
A police service dog conducted a "free air sniff" and displayed a positive alert to the odor of illegal narcotics.
Later Donofiro arrived at the post office, presented a slip to the customer service desk, took the same package and was seen carrying the package out of the post office and to the parking lot.
The officers approached Donofiro, read him his Miranda rights and Donofiro agreed to speak with them. An officer also asked to open the package and Donofiro allegedly agreed.
Officers reported finding two clear plastic sandwich baggies of suspected meth. Later, the substance tested positive for meth at the Montana State Crime Lab.
According to the charging document, Donofiro allegedly said he paid $300 to have the meth mailed to him from California and he sold small amounts to two or three of his friends to make money for a trip.
Donofiro faces a maximum term of 20 years in the Montana State Prison.
---