Park plows working at Haystack Creek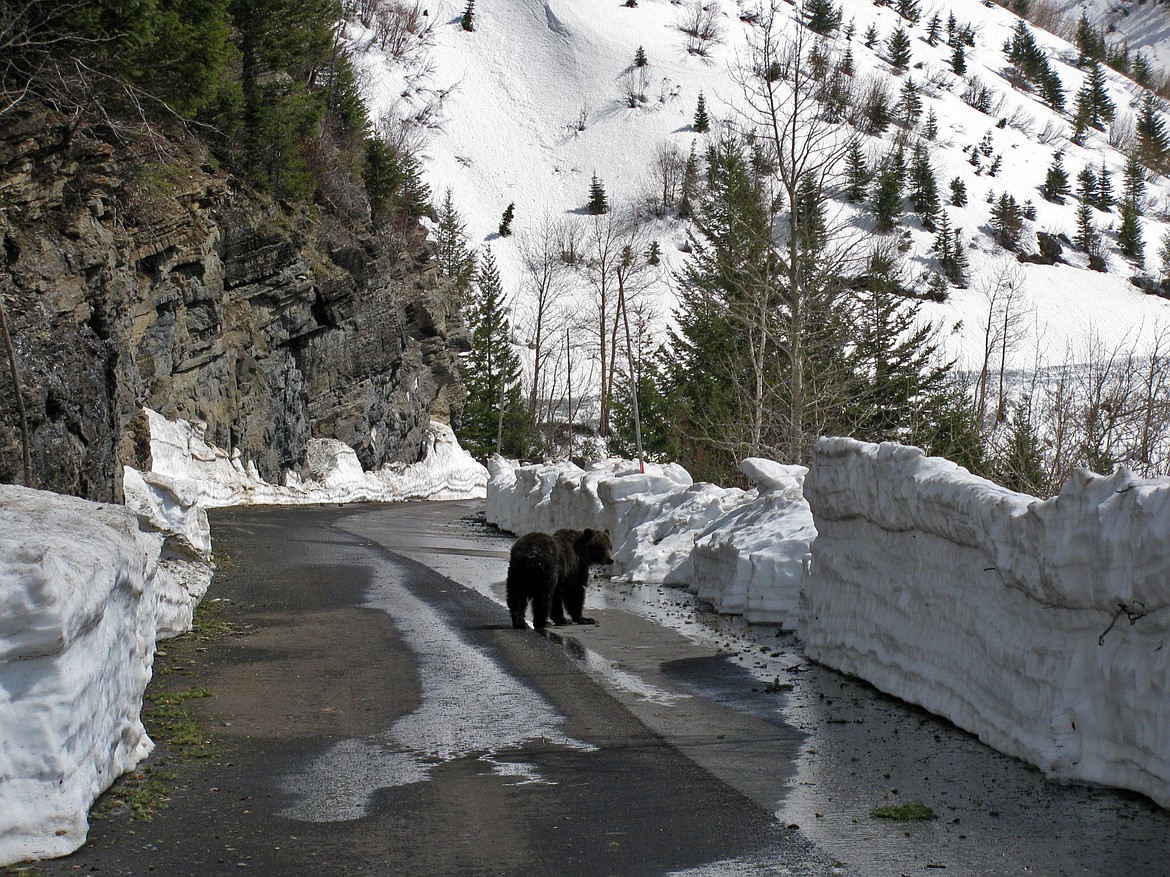 A grizzly bear pauses on the Going-to-the-Sun Road last week (NPS photo)
by
Hungry Horse News
|
May 6, 2020 7:11 AM
Glacier National Park plow crews were expected to make it into the Haystack Creek area of the Going-to-the-Sun Road this week.
Late last week they had made it to Road Camp, which is just a few hundred yards below Haystack.
Glacier Park remains closed to visitors due to coronavirus concerns.
Superintendent Jeff Mow noted during an interview last week that even though the park is closed, crews still need to plow the road with snow on it. If they waited and just tried to plow through drifts and slides at a later date, they would risk tearing up the road surface with heavy equipment. The snow protects the pavement from the tracks on the vehicles. The park also has contracts that have to be completed on the road this spring, including the final phase of pavement preservation and punch list items from the road reconstruction project, which also means the road has to be plowed.
---