Trump now supports conservation funding, Senate responds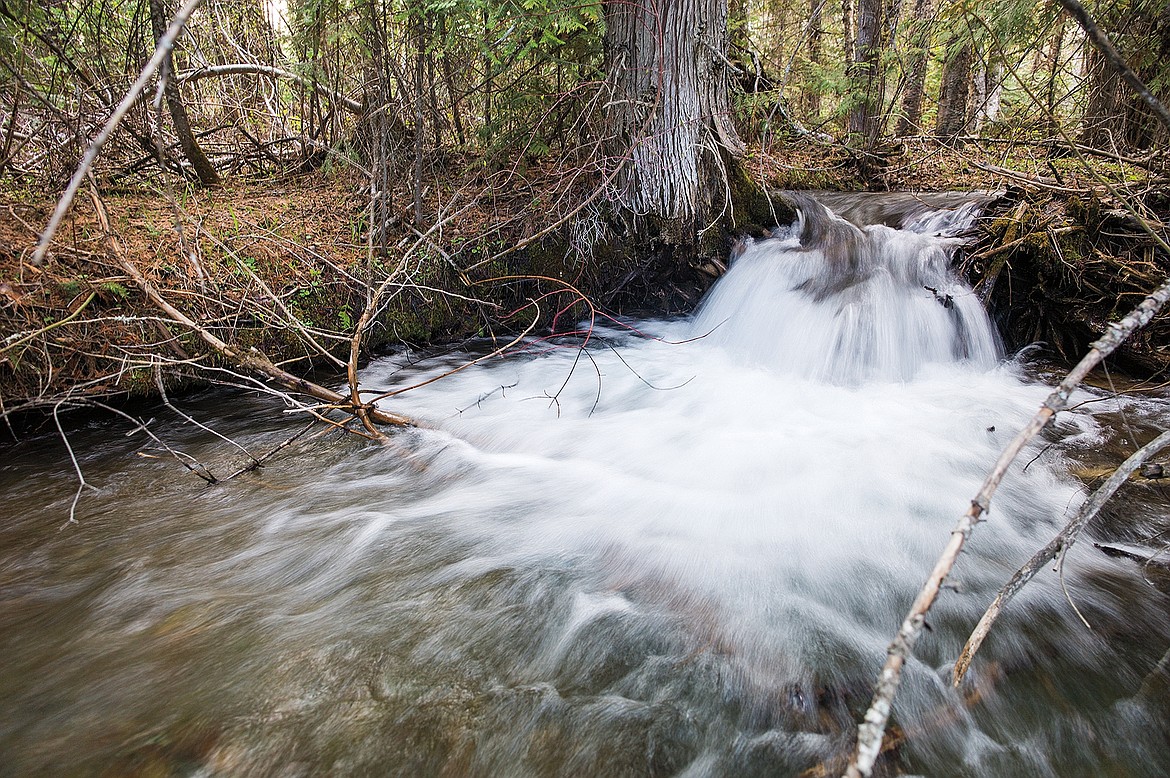 Land around Trumble Creek owned by the F.H. Stoltze Land and Lumber Co. was preseved through an easement funded largely by LWCF monies.
by
CHRIS PETERSON
Editor
|
March 11, 2020 12:40 PM
A recent tweet by President Donald Trump now has Montana's Senate delegation back on track to pass permanent funding for the Land, Water and Conservation Fund and to fund a backlog of maintenance projects in national parks.
"I am calling on Congress to send me a Bill that fully and permanently funds the LWCF and restores our National Parks. When I sign it into law, it will be HISTORIC for our beautiful public lands. ALL thanks to @SenCoryGardner and @SteveDaines, two GREAT Conservative Leaders!" Trump tweeted March 3, in reference to Montana Sen. Steve Daines and Sen. Cory Gardner of Colorado, both Republicans and Trump allies.
The tweet was an about-face for the administration, as its 2021 Department of Interior budget called for zeroing out the LWCF and cutting Park Service spending, trimming more than 900 jobs from a workforce of more than 17,000.
Daines and Sen. Jon Tester applauded the Trump request.
"This is a historic day for conservation, Montana and this nation. I am proud to stand here today and announce that after my meeting with President Trump, Sen. Gardner and Leader (Mitch) McConnell, we have the support we need to provide full and mandatory funding for LWCF and address the maintenance backlog at our national parks," Daines said. "For Montanans, protecting our public lands is about protecting our way of life. That's why I've made it my top priority since coming to Congress to fight for LWCF and our parks. I look forward to getting this historic conservation victory across the finish line for future generations of Montanans."
"I'm thrilled the President and Majority Leader Mitch McConnell have changed their position and now back my bipartisan legislation to fully and permanently fund the LWCF," Tester said. "So today is a good day — we've been fighting tooth-and-nail for decades to get full funding for this critical conservation program that sustains our state's $7.1 billion outdoor recreation economy and protects our Montana way of life for generations to come."
The plan announced Wednesday would fully fund the conservation program and add $1.3 billion a year for National Parks maintenance, the Associated Press reported. The proposed $900 million for land and water conservation is nearly double the $485 million Congress approved for the program this year.
The LWCF has been used locally to great effect. LWCF monies were used to pay, in part, for a massive conservation easement just north of Columbia Falls that protects about 10,000 acres of F.H. Stoltze Land and Lumber Co. from subdivision and development along the south face of the Whitefish Range, while still allowing for timber management.
The bill still would have to pass the House and be signed by the President before becoming law.
The LWCF uses funds from off shore oil and gas royalties to pay for conservation projects across the U.S. It was established in 1964, though Congress hasn't fully funded it.
---