Knutson selected for Montana Indian Athletic Hall of Fame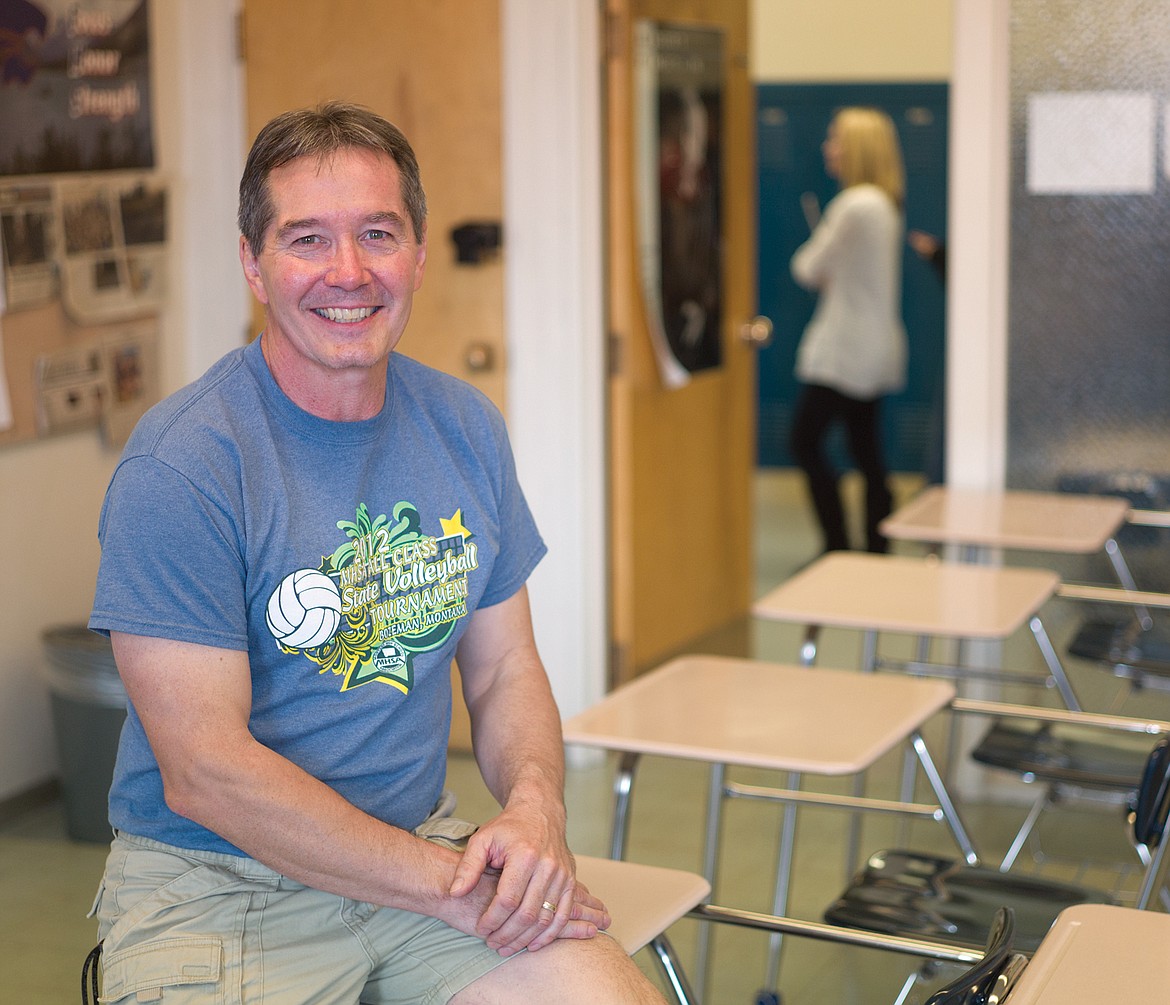 Wes Knutson in this photo from May, 2013. (Chris Peterson photo)
by
CHRIS PETERSON
Editor
|
March 4, 2020 8:25 AM
Longtime Columbia Falls High School coach and teacher Wes Knutson will be inducted into the Montana Indian Athletic Hall of Fame next month.
Knutson, a member of the Salish Tribe, grew up in Polson and was the first wrestler for that school to ever win a state title. He won it as a sophomore in 1976 at 112 pounds.
He was also a standout football player for the Pirates and took second at state in wrestling his junior year and third his senior year.
After high school Knutson would later wrestle for, and graduate from, the University of Montana. He would start his coaching and teaching career at Valier, leading the boys track team to a second-place finish.
Knutson moved to Columbia Falls in 1987 to teach junior high physical education and coach wrestling and football.
He spent most of his career teaching at the high school, however, and was a student favorite.
He led the Wildcats to a state wrestling championship in 1990 and coached Wildcat track as well, leading the squads to second and third-place finishes at the state A tournaments.
He is a member of the Columbia Falls coaches Hall of Fame.
He retired in 2013 from Columbia Falls and now lives outside of Polson.
He'll be inducted into the Montana Indian Athletic Hall of Fame at a ceremony April 16 at UM, where he'll join several other Indian athletes and coaches from across the state.
"It's humbling," Knutson said. "It brings a lot of pride out ... I couldn't have done it without good coaches and a lot of really wonderful people supporting me."
Knutson, 60, is still very active. He enjoys hiking and bicycling and spending time with his 10 grandchildren and wife Dixie — he has three grown daughters who were also standout athletes at Columbia Falls.
The grandkids are a joy.
"They keep me really busy," he said.
---