Dwayne Norman Nelson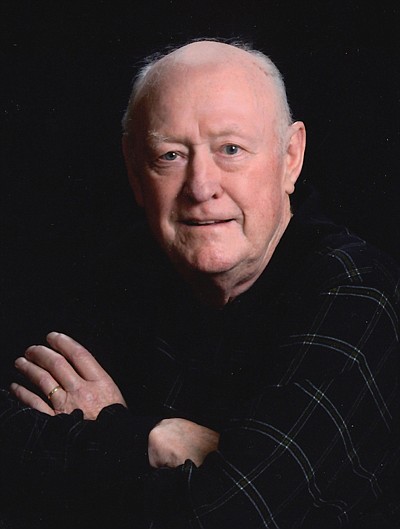 Dwayne Norman Nelson, 86, passed away on Feb. 21, 2020 at his home in Columbia Falls.
Dwayne was born Jan. 29, 1934 in Farmington, Minnesota to Louie and Elizabeth Nelson. He lived in Minnesota until his family moved to Auburn, Washington in 1949, where he met his high school sweetheart, Shirley Ann Rothleutner. They married on Jan. 26, 1952 in Auburn, where sons Lonnie, Randy, and David were all born.
In 1962, the family moved to Columbia Falls to be by Dwayne's sister, Elna McDonald and her family. Dwayne went to work Oct. 22, 1962 at the Anaconda Aluminum Plant and worked there, most of the time as a painter, until he retired in April of 1994.
Dwayne was also an accomplished lead guitar player and played with many local bands and musicians at a multitude of venues throughout Flathead Valley and beyond. Dwayne and Shirley both enjoyed motorcycling, snowmobiling, four-wheeling, boating, and camping with their many friends. They also spent a lot of time at their rustic cabin on "Rat Mountain" above Trego. In more recent years, they become steadfast members of Our Savior's Lutheran Church in Columbia Falls.
Dwayne was preceded in death by his parents Louie and Elizabeth Nelson, his brother Lloyd Nelson, his sister Elna McDonald, and his in-laws Gus and Helen Rothleutner.
He is survived by his wife Shirley at their home in Columbia Falls; brother Lowell Nelson of Auburn, Washington; sons Lonnie (Suzanne) Nelson and Randy (Dixie) Nelson, all of Columbia Falls; and David (Debbie) Nelson of Chugiak, Alaska. He is also survived by his grandchildren Eric (Kate) Nelson, Adam (Amanda King) Nelson, Lacy (Mike) Toavs, Joe (Myke) Nelson, Skylar Nelson, Michael (Stephanie Davis) Nelson, Justin (Katie Gary) Nelson, Hannah (Eugene Hung) Nelson, and Emily (Duane Combs) Nelson and many great-grandchildren and one great-great-grandchild.
A memorial service will be held for Dwayne at Our Savior's Lutheran Church on March 7, 2020 at 11 a.m. Columbia Mortuary in Columbia Falls is caring for the family.
---