Fire destroys trailer home, vehicles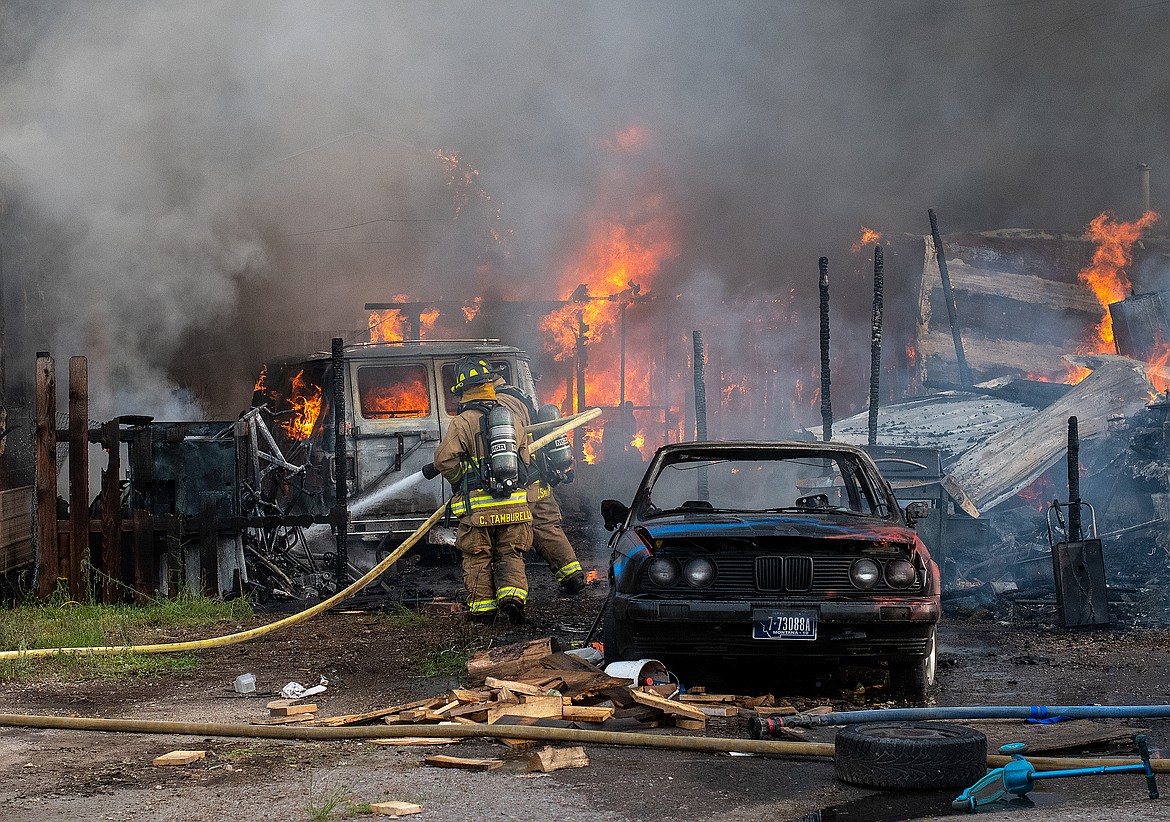 Columbia Falls firefighters fight a trailer home fire shortly before 8 p.m. Sunday night at the North Fork Trailer Park.
by
Chris Peterson
Editor
|
June 28, 2020 7:26 PM
By CHRIS PETERSON
Hungry Horse News
A trailer home and three vehicles were destroyed in a fire Sunday evening at the North Fork Trailer Park in Columbia Falls, though firefighters were able to keep it from spreading through the neighborhood as the blaze was stoked by high winds. There were no injuries in the fire.
Two people inside were able to escape out of the back of the home. A woman at the scene said her husband and a friend were able to get out unharmed.
The fire broke out about 7:22 p.m. in the front porch area of the home, said Columbia Falls fire chief Karl Weeks. The exact cause is still under investigation, Weeks said.
Seventeen Columbia Falls firefighters were able to contain the blaze to the home and surrounding vehicles. Two adjacent trailer homes were damaged, but did not burn down. A shed in back was also had some minor damage to its exterior.
Whitefish, Bad Rock, Evergreen all responded with mutual aid, as there was concern it could have spread to the adjacent neighborhoods, which is heavily forested.
"It burned hot and fast," said Weeks. "They did a great job to contain it."
Firefighters were off the scene about 10 p.m.
This story was updated from its original version.
---