Julie's Park: She loved kids, she loved parks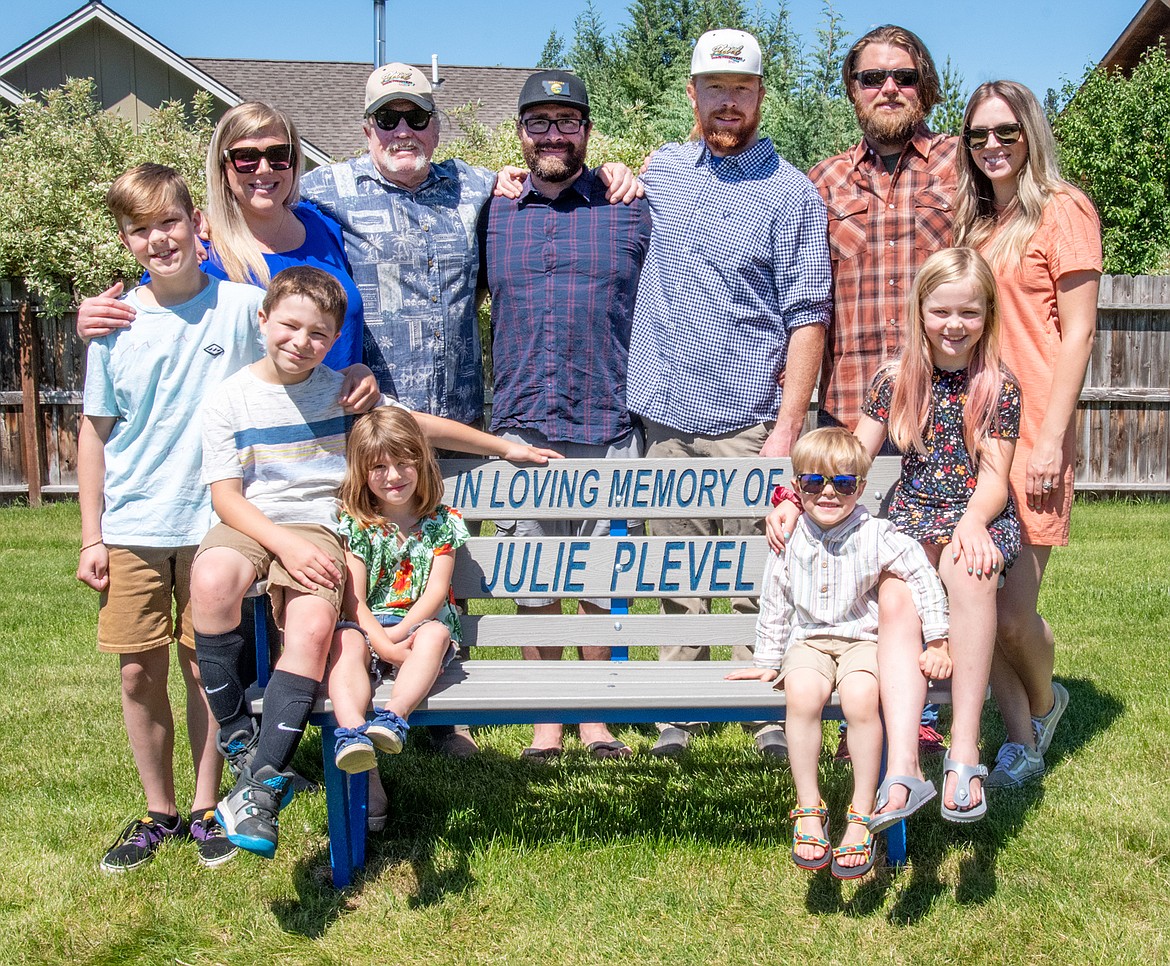 Front row, from left, children are Gabriel Plevel, Jasper Hall, Millie Hall, Woodrow Plevel, Elise Plevel; back row, adults, Jesse Plevel, Patrick Plevel, Brian Hall, Russell Plevel, Aaron Plevel, Lauren Plevel. (Chris Peterson photo)
by
Chris Peterson
Editor
|
June 24, 2020 7:13 AM
On a quiet patch of ground in Riverbend Estates, a longtime city councilwoman will be remembered.
The Columbia Falls city council recent adopted a resolution to rename a city park Julie's Park after Julie Plevel.
Plevel died in January after a long battle with cancer.
"She was one of the most dedicated I ever served with," Mayor Don Barnhart said. "She loved kids and she loved parks."
"If nothing else, she tempered me," councilman Mike Shepard said.
The family said the park was greatly appreciated.
"She gave her all to this town she loved so much," said her daughter, Jesse Plevel. "We're thrilled to have this park named after her."
Plevel was a city councilwoman for 10 years and served on the board even when she was battling cancer. She served until 2015.
"She came to the meetings for two years while she was undergoing chemotherapy," Barnhart said shortly after her death.
Plevel was a champion of River's Edge Park and always wanted to make sure kids in town had places to go and things to do.
Plevel, along with her husband, Patrick Plevel, donated the land used in the creation of the park.
Local ironworker Don Gimbel built and gifted bench in her honor for the park.
"The Plevel family thanks Susan Nicosia, Tyler Bradshaw and the City of Columbia Falls for green lighting the bench installation and Don Gimbel for building and gifting the bench. The family also thanks the Columbia Falls City Council for suggesting and passing the resolution to name the park," Jesse Plevel said.
---