School projects underway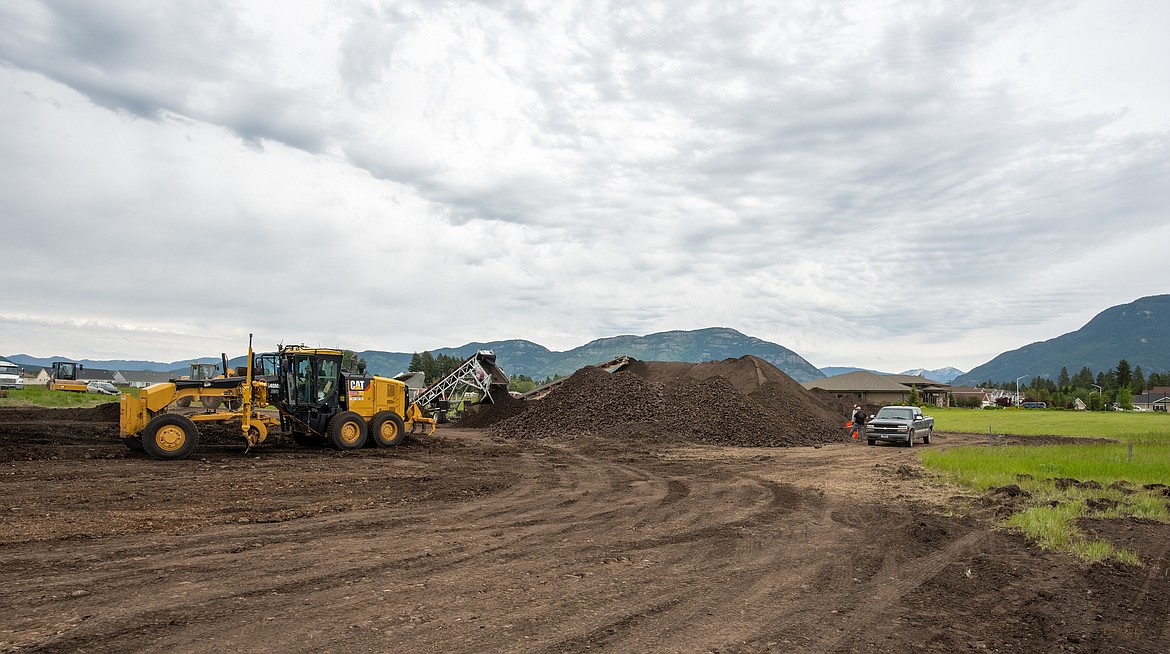 Crews from Copperforge Underground started on the new ball fields between Ruder Elementary and the junior high last week.
by
Chris Peterson
Editor
|
June 17, 2020 7:19 AM
Construction projects on School District 6 schools will ramp up in the coming weeks and months. Last week the school board OK'd about $3.77 million in funds to contractor Swank Enterprises to get the Ruder Elementary School project rolling.
The funds will be used for the civil engineering work, foundations, electrical, roofing and other parts of the remodel.
All told, it's about 50 percent of the budget and 50 percent of the work, school construction representative Dow Powell told the board. Dirt work at Ruder, such as taking the playground out, has started. Work on the playing fields has started as well. All told, the projects combined are about $4.7 million. The district borrowed about $32 million total.
The architects and school leaders are still working on the final design for Glacier Gateway Elementary. That should be completed this fall.
The board also addressed a recent letter to the editor published in the Hungry Horse News. In the letter, Judy Territo urged the board to suspend the bonds due to the current economy.
But board member Larry Wilson noted that, among other things, the project was financed at historically low interest rates.
In addition, Territo's comparing the $12 million cost of the junior high, which was built 20 years ago, didn't take into account inflation.
In the end, the board agreed it would be good stewards of taxpayer funds.
In other news:
• The board, in a split vote, decided to hold off on raising the cost of the driver's education program from $225 a year to $250. Board members noted that the program was often vital to families and young people looking for jobs. It also saves youth insurance costs.
With the economy not doing well, the board voted to keep rates where they are for now and look at them again next year. About 125 students take driver's education every year.
---