Man who fell in Glacier identified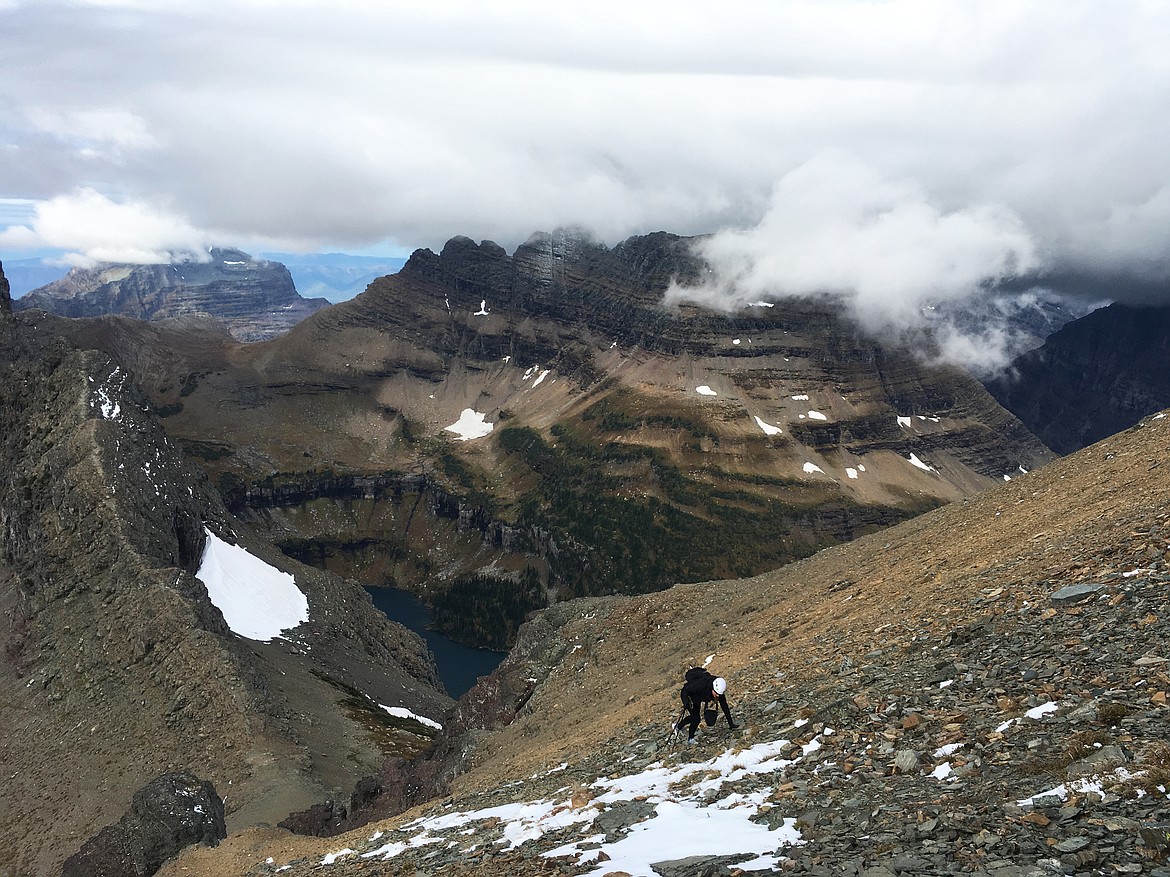 A climber scrambles up the slopes of Reynolds Mountain in this file photo.
File Photo
A 20-year-old man is dead after he fell from a mountain in Glacier National Park July 21 about 7:30 p.m.
Josh Yarrow of Wichita, Kansas, fell off the Dragon's Tail of Mount Reynolds about 500 feet toward Hidden Lake. He was trying to retrieve a backpack that he dropped the day before, as it had personal effects in it, like his wallet.
Yarrow was spending the summer working for a local business in the West Glacier area.
Reynolds is the prominent peak just to the south of Logan Pass and is easily accessible. The Dragon's Tail stretches off the peak to the west.
A search ensued and his body was recovered.
His fall of approximately 500 feet was witnessed by a climbing partner who went for help, park officials said. Rangers received the report of the accident at 7:46 pm and immediately initiated a search and rescue operation.
Two Bear Air's rescue helicopter was able to get to the victim and confirm that he had died. The body was recovered by Two Bear Air.
Glacier National Park officials remind visitors that off-trail hiking and mountain climbing are inherently dangerous activities due to extremely rugged and steep terrain. Hikers and climbers will encounter steep snowfields and loose rocks along many of the climbing routes within the park.
The death marks the first falling death in Glacier this year. Falling is the No. 1 cause of death in the park, according to the book, "Death and Survival in Glacier National Park."
---