Ernest (Ernie) Everett Edwards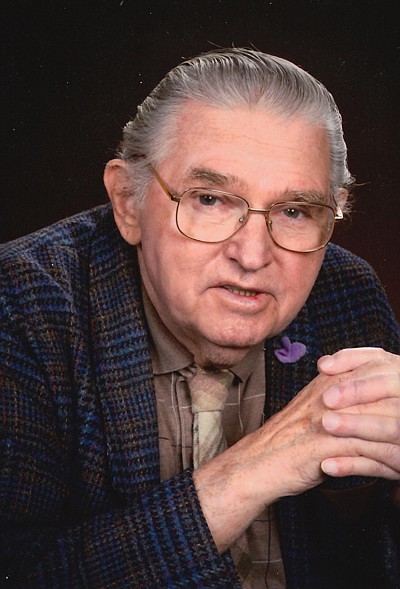 Ernest (Ernie) Everett Edwards
Ernest (Ernie) Everett Edwards formerly of Anaconda, residing in Columbia Falls at the age of 80, returned home to his Maker Sunday, June 21, 2020.
He was born in Dillon and grew up in Anaconda. Ernie's love and service for the Catholic Church brought much joy and peace throughout his life. His love for the Lord carries on in each of his four daughters. His passion and special gift for playing the guitar and singing will remain in the hearts of those who knew and loved him.
He is preceded in death by his father and mother Clyde and Sera Edwards; and two brothers, Albert and Ron. He is survived by his mother, Jean Smith Edwards; his four daughters, Cynthia (Cindy) Bushman (Keith); Tammy Martinson (Joe); Deena Miller (Tom); Pamela (Pam) Morgan (Eric); 11 grandchildren and four great-grandchildren; sisters Mary Smith, Patricia (Pat) Hurlbert; and three brothers Robert (Bob), Marvin and Joseph (Joe) along with several nephews and nieces.
Services were held at St. Richard's Catholic Church in Columbia Falls and urn burial at St. Richards Cemetery in Columbia Falls. Columbia Mortuary is caring for the family.
---