Harold Jerome "Jerry" Puglia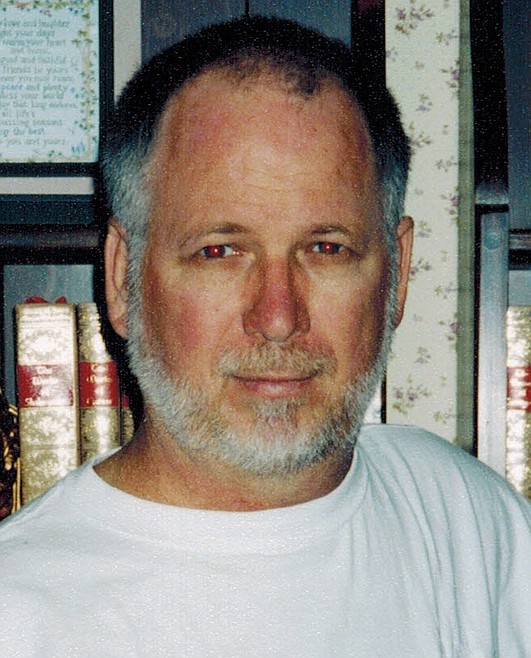 Harold Jerome "Jerry" Puglia, 66, of Hungry Horse, passed away peacefully surrounded by family on March 21, 2020 in his home of 15 years after a short battle with pancreatic cancer. He was the fifth born blessing on Mother's Day, May 10, 1953, in Highland Park, Michigan to James William and Eleanor Marie Puglia.
Jerry's family lived in numerous places over the years and after settling in Morro Bay, California. He graduated from high school there in 1971. He then followed his brother, Kenny, to Southern California and worked in the carnival industry with him. While they were in Hemet, California, he met his first love, Kipp Marie Baker. They married on July 28, 1973 and together they started their plumbing business, J&M Plumbing. Within that union, they had two daughters, Tamara Kaye and Carinna Marie Puglia. Sadly, their union ended in divorce.
Eventually, Jerry found his way to Polson. He was self-taught in the field of information technology and secured a position in that field with the Jore Corporation, a consumer goods company. While living in Polson, he met his soul mate, Tamara Lynn Hogan Morse. He followed her to Kalispell and they got married on Nov. 3, 2000 at Katie's Wild Rose Inn in Coeur d'Alene, Idaho. Jerry started working for Plum Creek Timber/Weyerhaeuser in their information technology department from August 2000 to when he retired in December 2016.
Jerry had several hobbies - he loved to float and kayak on the lakes and rivers, camping, hiking, and fishing. He started learning how to golf with his brother, Kenny, and became extremely passionate about the game. His love for the game led him to start working at Glacier View Golf Course in West Glacier, mowing the fairways and more from July 2017 until his death. He loved being outside in the early morning hours doing his job, where he would see deer, elk, and occasionally a bear.
Jerry was preceded in death by his parents, James William Puglia and Eleanor Marie Bruneau Puglia Casad; a sister, Margaret Ann Dugger; brothers, Mark Anthony Puglia and James Nicolas Puglia; a nephew, Mark Eldon Dugger; along with a very special person in his life, Steven Donald Coe.
Jerry is survived by his wife, Tamara Hogan Morse Puglia; daughters, Tami (Mike) Montoya and Carinna Corvera; stepsons, Brandon (Tonya), Austin (Lorie), Dion, Dawson (Judy), and Alex (Liana) Morse; 16 grandchildren; a sister, Patricia Darlene Rye; a brother, Kenneth Duane Puglia; along with numerous nephews and nieces.
And last but not least, Jerry is survived by his very dear and special lifelong friends, Pat and Paula McDowell and their family, Mike Rhodes, and Joanne Rhodes and family.
A celebration of his life will be held on Friday, July 10, 2020 at the Columbia Mortuary in Columbia Falls at 3:30 p.m. Cremation has already taken place and a private family spreading of Jerry's ashes will be at one of his favorite places. In lieu of flowers, condolences may be sent to Tamara Puglia at P.O. Box 190446, Hungry Horse, Montana 59919.
---