SWAT team returns to Hungry Horse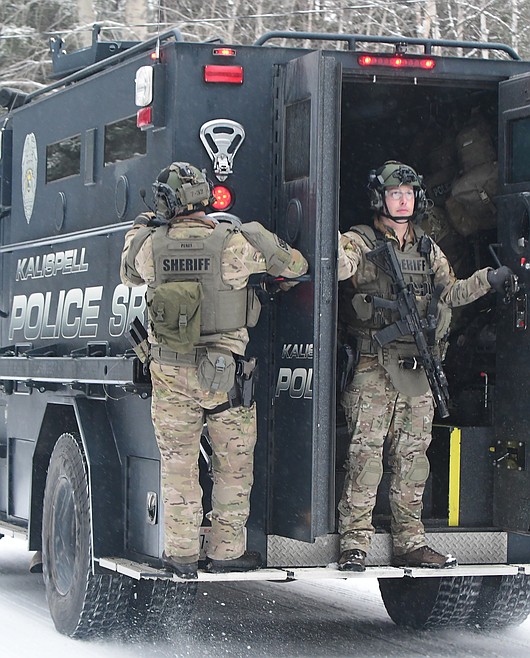 SWAT team members leave the scene of a search in Hungry Horse Wednesday evening. (Teresa Byrd photo)
by
Hungry Horse News
|
February 12, 2020 6:31 AM
The Flathead County Sheriff's Department SWAT team and other law enforcement personnel searched a home in Hungry Horse on River Drive late Wednesday afternoon.
Details are still sketchy, but the event was planned, deputies on the scene said.
The home and a shop across the street were apparently searched. It is unclear whether anyone was taken into custody. The residence is the same place where deputies first began to pursue James Colby Smith, 20, on suspicion of stealing several snowmobiles last Tuesday.
Smith led deputies on a foot pursuit down the road and then holed up in an unoccupied home in standoff with law enforcement for a few hours. They eventually used tear gas on him and took him into custody.
He now faces several charges, including criminal mischief, burglary, resisting arrest, obstructing a police officer and parole violations.
No one was injured in that incident.
This story will be updated when more details become available.
---