Richard Truman Grilley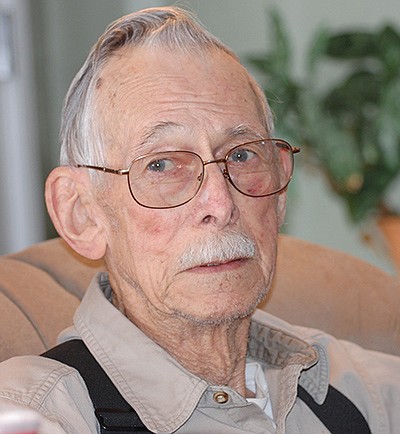 |
August 12, 2020 6:51 AM
Richard Truman Grilley passed away on Aug. 3, 2020, at Hidden Meadow Memory care.
Richard was born July 27, 1932, In Northome Minnesota to Verne and Margaret (Engleking) Grilley. He was raised with his three brothers as the family moved throughout the Northwest following work. Music played a large role in his family, with everyone playing an instrument. Weekends were spent playing for dances whereever they lived.
In 1947 the family moved to Martin City for the construction of the Hungry Horse Dam. Richard attended Columbia Falls High School and was active in track (state champ), basketball, letter club, yearbook staff, boys state, and student council president senior year.
On July 29, 1950, Richard married his high school sweetheart Janet (Hollingsworth). They had two children Dan and Sandra. Richard and Janet were married for 46 years and for 40 of those years he took care of Janet who suffered from debilitating R.A.
Richard worked for FKH mill, Hungry Horse Dam, and in 1955 he went to work for the Anaconda Aluminum Co. until retiring in 1985.
Richard loved being in the woods, camping, hunting, picking huckleberries, and best of all cutting firewood. He had a talent for spotting a dead standing larch from a mile away.
In 1998 Richard married Barbra (York) and for almost 20 years they enjoyed traveling, camping, bowling, and cards with a group of good friends.
Richard was preceded in death by his parents; brothers Darrel, Terry, and Jack; his wife Janet and his wife Barbra. He is survived by his son Dan (Deb) of Columbia Falls; daughter Sandra of Columbia Falls; granddaughter Jenifer (Ricky) Lamos in Carrier; granddaughter Sarah (Nikhil) Kamat of Columbia Falls; grandson Richard (Alexa) McArter of Aurora, Colorado; and nine great-grandchildren.
A graveside service will be held later this fall at Woodlawn Cemetery. The family would like to thank Timber Creek, Frontier Hospice, and Hidden Meadow for taking such good care of Richard. Columbia Mortuary in Columbia Falls is caring for the family.
---