Ruth Joanne Allum Bullock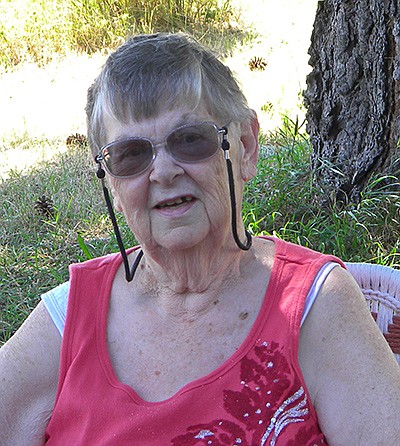 Ruth Joanne Allum Bullock
On April 22, 2020, after a long fight with various medical issues, Ruth Joanne Allum Bullock, 80, joined her husband John Harvey Bullock Jr. and sons John Harvey Bullock III and James Floyd Bullock in heaven, along with her parents Clarence and Dorthea Allum; brothers Ray, Ben, Dick and Ed; sisters Hazel Westfall, Betty Fenner, Verna Larson; and half-sister Gertrude Fairchild.
Ruth was born May 30, 1939, in Choteau to Clarence Richard Allum and Dorthea Culp Allum. After graduating in Choteau in 1958, she married John Harvey Bullock Jr. on Sept. 16, 1958. After short stays around Montana, Colorado and Oregon, she settled in the Flathead Valley, raising five children. Ruth spent over 28 years as a cook at the Nite Owl in Columbia Falls. She enjoyed knitting, crocheting and other crafts, along with traveling, reading and watching John Wayne movies.
She is survived by sister Sharon (Glen) Larson; brother Frank (Lordis) Allum; daughters Rita (Dale) Elgaen, Jacquie (Leo) Brunson and Anne Bullock; daughter-in-law Stella Bullock; 10 grandchildren; 15 great-grandchildren; and numerous nieces, nephews and cousins.
Ruth will be interred at a private family graveside service at Woodland Cemetery, in Columbia Falls. There will be a gathering at her home for friends and family. A memorial service will be held at a later date. Columbia Mortuary is caring for Ruth's family.
---