In trying times, Nelson takes the helm of Glacier Institute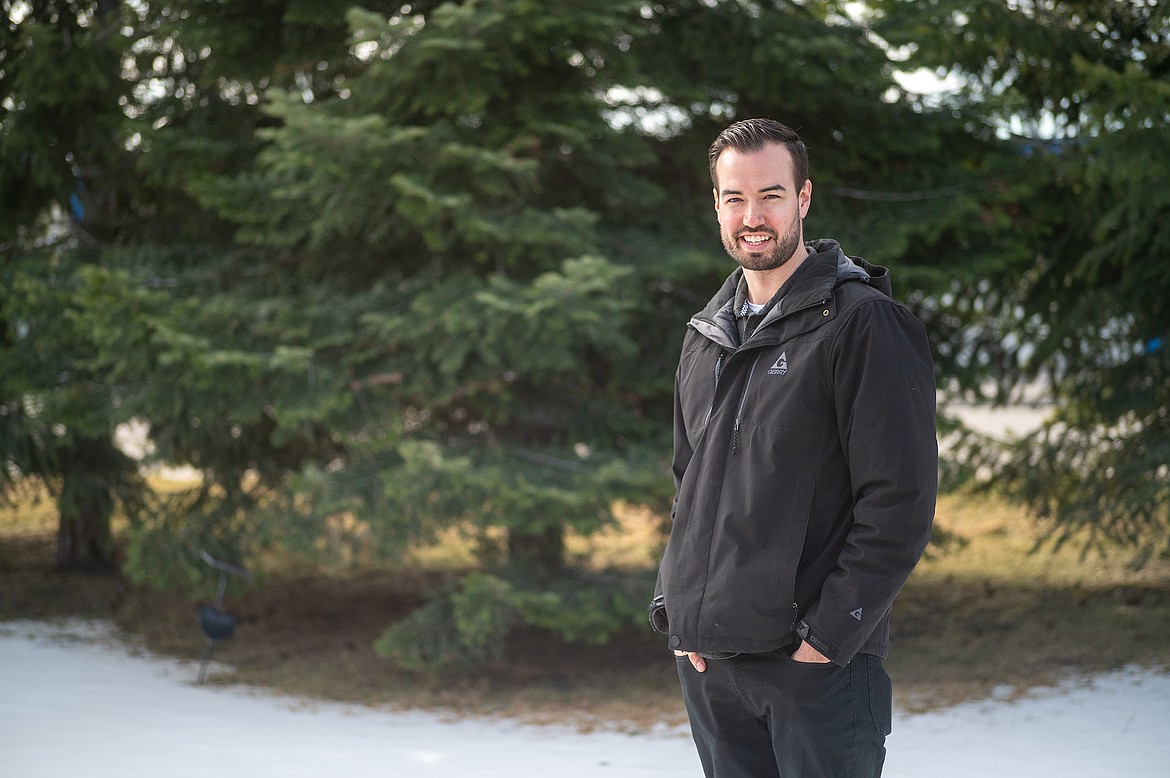 Anthony Nelson is the new executive director of the Glacier Institute.
by
CHRIS PETERSON
Editor
|
April 15, 2020 7:43 AM
It wasn't that long ago that Anthony Nelson was brushing the teeth of his favorite hippopotamus or feeding endangered African penguins.
Nelson is the new director of the Glacier Institute, replacing Joyce Hassard, who retired last year after a long and distinguished career.
Nelson last lived in Colorado, where he was an animal keeper at the Cheyenne Mountain Zoo in Colorado Springs. But while taking care of animals at a zoo may sound, and is fun, it doesn't pay all that well.
So Nelson, his wife, and three kids packed up their belongings and moved to the Flathead about two years ago, where he got a job as a project manager for a local homebuilder.
Nelson has a homebuilding background — his family heritage is one of logging and building cabins in Minnesota.
His father wanted him to be an architect. His mother a musician, but his grandmother took him to the zoo.
Couple that with a childhood romping around in the Minnesota woods, he grew to have a love for ecology and animals.
"I was one of those weird kids who always knew what he wanted to do," Nelson said in a recent interview.
He got a degree in wildlife biology and has been working with animals ever since. Now he's running the Institute, which has taught educational programs on a host of critters and their environments for decades.
Admittedly, times are a bit trying at the moment.
Nelson said the Institute had to cancel all of its April programs due to concerns over the novel coronavirus.
"We're doing a lot of preparation in hopes we can open up this summer," he said.
The Institute offers a host of programs in the summer, from youth camps to adult education on a wide variety of subjects. It has a field camp near Apgar, one at Big Creek and a home office in Columbia Falls.
In the interim, the Institute has also been reaching out through social media and its website to connect with folks.
It's offering "Live Sessions" where folks can learn one-on-one about outdoor topics online.
Subjects include learning about animal tracks and sign, skulls, predators and prey and geologic history, to name a few.
Goto: https://www.glacierinstitute.org/index.cfm/category/71/live-sessions.htm to learn more.
---