LC Staffing awarded Glacier Park shuttle contract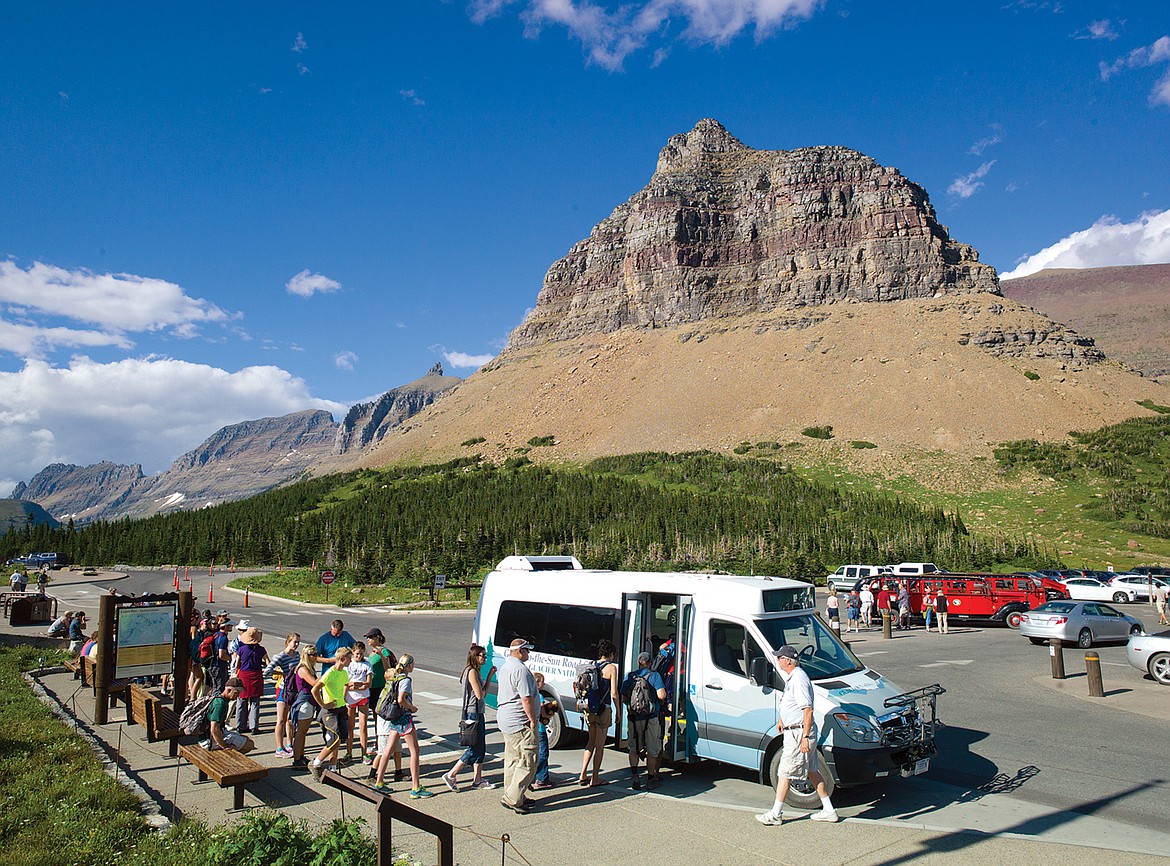 by
CHRIS PETERSON
Editor
|
April 8, 2020 5:49 AM
LC Staffing will run Glacier National Park's shuttle operation from its Columbia Falls office, the company and the Park Service announced last week.
LC Staffing expects to hire more than 80 full and part-time seasonal employees, including about 70 drivers and administrative staff. Not all drivers need a commercial driver's license. The jobs pay prevailing wages, LC Staffing president Kristen Heck told the Hungry Horse News.
"I'm grateful for this contract in this time and in this moment," Heck said.
LC Staffing is no stranger to the shuttle service.
It's been recruiting and hiring shuttle drivers and support staff for the operation since 2009.
Flathead County, through Eagle Transit, has been operating the shuttle service for years, but terminated the agreement late last year, claiming the Park Service wasn't paying it enough money to operate and maintain the shuttle.
The Park Service pays for the shuttle service through a portion of entrance fees from the previous year.
The Park has said previously that it had about $1 million in reserves to operate the shuttle this season.
The base contract and all options with LC Staffing is about $751,000. The county, by contrast, said it would need about $1.4 million to operate the service.
The shuttle typically starts the shuttle service for hikers and bikers from Apgar to the gate closure on the west side of the Going-to-the-Sun Road on Mother's Day weekend.
But with the novel coronavirus closing down the park to visitors, the operation of the shuttle service will depend on Centers for Disease Control, state and local recommendations.
"Glacier National Park will continue to follow the CDC guidance and other federal, state, and local health authorities for monitoring the situation related to the novel coronavirus outbreak. Decisions on park operations, including shuttle service, will be re-evaluated regularly to ensure the safety of visitors and park employees," superintendent Jeff Mow said.
The shuttle usually runs the length of the Sun Road from July 1 to Labor Day from 7 a.m. to 7 p.m., seven days per week.
LC Staffing Recruiters Kelly Kubiak and Nathan Peck, who both work in the LC Staffing Glacier Office, will be taking lead on the hiring for the contract, the company said.
Start dates for the seasonal positions will vary, with the transit lead starting in May and the rest of the roles starting between June and July 1.
"We are pleased to report that we are able to offer higher wages than in previous years for all roles," Heck said. If community members or interested applicants have questions, LC Staffing welcomes phone calls to (406) 752-0191.
Also, the jobs will soon be posted to the company's website.
---