Another arctic blast expected Friday into Saturday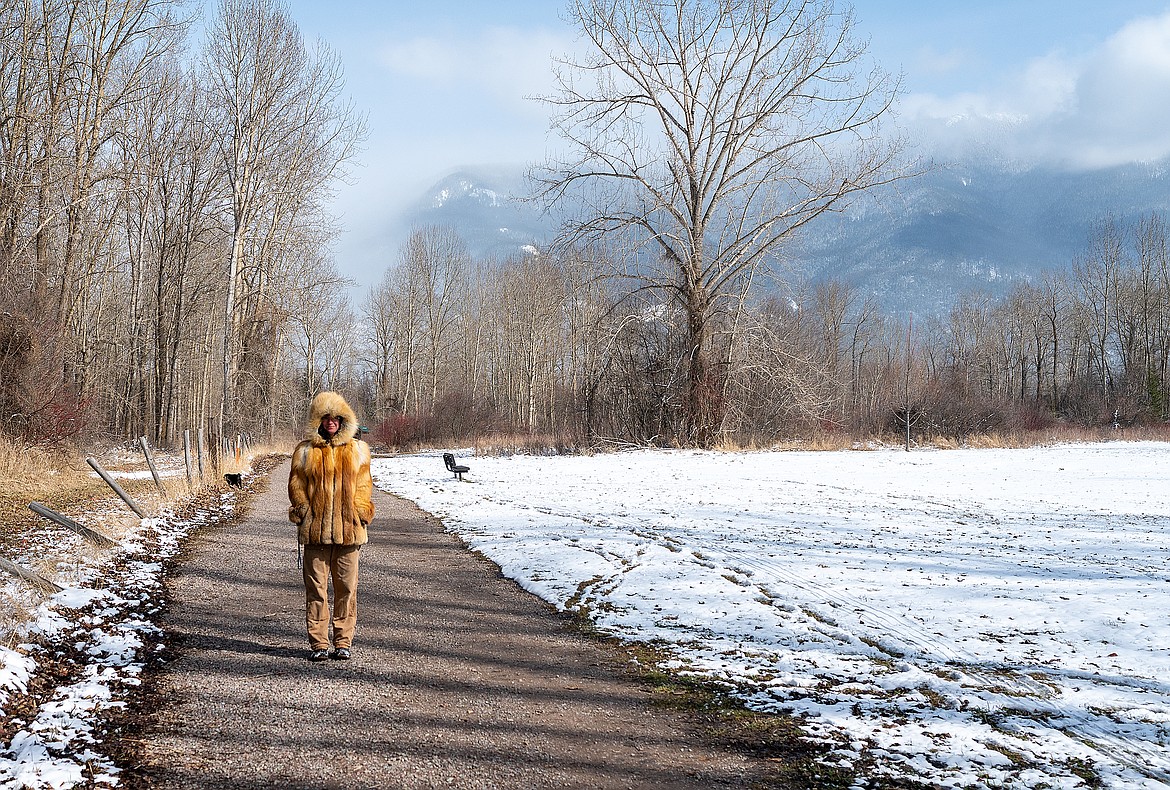 A woman keeps warm in her fox fur coat while walking in Columbia Falls recently. Expect more snow this weekend.
by
Chris Peterson
Editor
|
April 8, 2020 2:31 PM
Another blast of arctic weather will hit the Flathead Valley late Friday into the weekend with cold and snow and lows down to about 10 degrees by Saturday night.
Places like Marias Pass could see upwards of 10 inches of snow, while Hungry Horse and Columbia Falls will see 2 to 3 inches with brisk winds. The Bad Rock Canyon will see gusts up to 50 mph, said National Weather Service meteorologist Ryan Leach.
East of the Divide will also see heavy snow and cold.
Sunday should be partly sunny, but cold, with a high temperature of only 36 degrees.
Next week is expected to remain cool, with highs in the 40s.
---