Glacier Park will continue to plow roads, visitors or not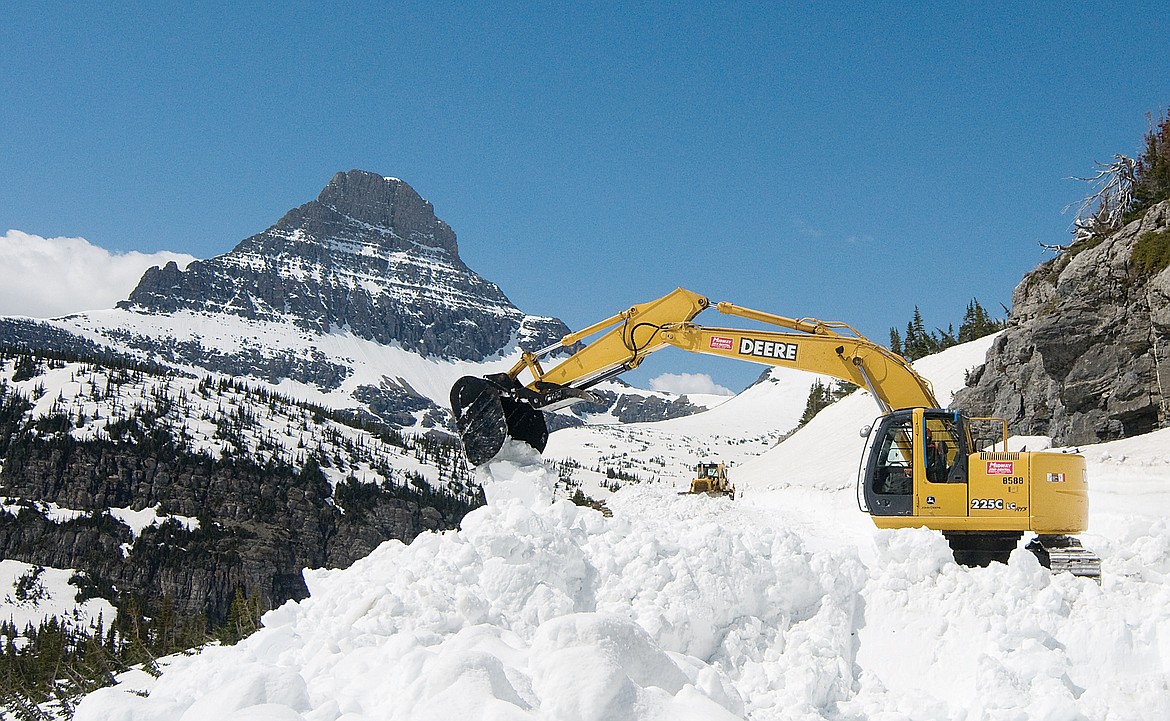 Crews plow the Going-to-the-Sun Road in this file photo.
by
CHRIS PETERSON
Editor
|
April 3, 2020 1:40 PM
Glacier National Park is proceeding with snowplowing as planned, Jim Foster, chief of facilities management for the park, confirmed in an email last week.
Crews started plowing the Many Glacier Road April 1 and the Camas Road.
The Many Glacier Road will see construction by Missouri River contractors this year and next. That work is set to begin soon.
The Going-to-the-Sun Road also has pending construction contracts, which require the road be plowed.
"We have two additional contracts that depend on the GTSR being plowed this spring," Foster explained. "The pavement preservation contract and the final phase contract. The final phase work is to complete punch list items left over from the 12-year rehabilitation work that started in 2006."
Pavement preservation is a special sealant that's used on the road to protect it over time. That effort was started last year and was scheduled to run into this year anyway.
The earliest the Sun Road will open fully is June 22, due to construction and pavement work.
The Two Medicine Road has been plowed to the camp store, Foster said.
"We need to keep plowing to ensure we can have critical infrastructure prepared for opening," he said.
The Park remains closed to all visitors and that includes the backcountry. Glacier announced the closure last week due to concerns that the Park was drawing travelers, who, in turn, could spread the novel coronavirus through the state.
Once the Sun Road is plowed, it draws crowds looking to hike and bike on it.
---